$GMPR Gourmet Provisions International Corporation


Post# of 26014
Posted On: 05/03/2021 7:36:21 AM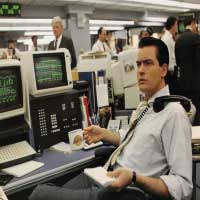 $GMPR Gourmet Provisions International Corporation (OTC Pink: GMPR) made the exciting announcement today that they have developed a partnership with a New York Times Best Selling Author & Popular Comedian (to be announced) to help establish and launch a gourmet line of food products starting with his own personal line of pancake mix & syrup, all under his custom brand! Gourmet Provisions Int. has spent the past six months working with their partner and with New Hope Mills to develop this custom line of Gourmet Pancake Mix & Maple Syrup. In conjunction with their partner, GMPR has also been working with Parlor City Box Company to create a custom private labeled pancake mix box and syrup label.

James Vowler, President & CEO of Gourmet Provisions International Corp. stated, "At the discretion of our partner we are holding off announcing his name and the name of a custom brand at this time, but we are thrilled to be only a few weeks away from the official launch! As we draw nearer the launch date and the products are packaged and ready to be shipped, we will officially announce our partners name and custom brand. Our very talented partner is a popular comedian, New York Times best seller and has millions of social media followers."

Vowler goes on to further state, "This is an exciting partnership that will help propel our restructuring and positioning of the company into the forefront of the Food Tech Industry. We will be releasing all the details in the coming weeks. However, with our lowering of our Authorized Shares just last week, this news is groundbreaking."

(0)

(0)
---