$GTCH SAN DIEGO, April 29, 2021 (GLOBE NEWSWIRE) -


Post# of 4922
Posted On: 04/29/2021 8:44:06 AM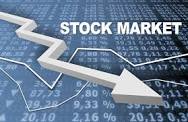 $GTCH SAN DIEGO, April 29, 2021 (GLOBE NEWSWIRE) -- GBT Technologies Inc. (OTC PINK: GTCH) ("GBT", or the "Company"), announced that GBT Tokenize ("GBT/Tokenize) achieved viable Kirlian Electrophotography techniques conclusions and is now investigating possible health related correlations and application implementations. The Kirlian techniques potentially aimed for inclusion within its qTerm device, are based on the phenomenon known as electrical coronal discharge. Images that are taken using these techniques present a colorful so-called aura which can be interpreted in a variety of ways. The human body emits various radiations such as electromagnetic radiation, infrared, low level visible light and ultraviolet radiation. All these emissions are part of the human energy field, also called the biofield. This human biofield carries unique information which may be useful for diagnosing or predicting early health conditions and symptoms. GBT's research is focused on the investigation of Kirlian images with the use of machine learning technology to possibly detect early disease symptoms. GBT's research within this domain included imaging analytics and graphical experiments in attempt to achieve findings to correlate auras with possible medical symptoms. Using advanced imaging algorithms, Kirlian images were analyzed for patterns, associated colors and shapes. Kirlian imaging produces features such as graphical protuberances, halos, and discharge patterns, which were analyzed and categorized as a possible criterion. GBT believes it has reached viable graphical results and will now move into checking possible health related correlations and implementations. GBT plans to further experiment to analyze energy fields generated by living organs and based on future conclusions will evaluate the implementation of such techniques within its qTerm human vitals product to provide further vital health information.
https://seekingalpha.com/pr/18293077-gbt-toke...onclusions

(0)

(0)
---
Consider all my posts my opinion and not advice to buy or sell anything. I post on stocks I own or am considering owning. Do your own DD!