Friendable Inc.'s (FDBL) Fan Pass Platform Addre


Post# of 323
Posted On: 04/28/2021 4:18:15 PM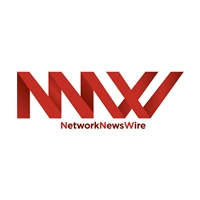 Friendable Inc.'s (FDBL) Fan Pass Platform Addresses Gap in Massive Livestreaming Market, Leveraging Emerging Trends

- In just under a year since launch, Fan Pass has grown exponentially in terms of artist signups and social media reach and engagement
- The video streaming market is expected to reach $223.98 billion worldwide, according to Grand View Research
- Friendable and the Fan Pass platform are continuing to leverage emerging trends, providing additional revenue and engagement opportunities via entertainment and musical artist-driven non-fungible tokens
As traditional media is in decline, further accelerated by the ongoing pandemic halting in-person events and interactions, artists and fans alike have increasingly turned their attention to the streaming market as a safe and affordable alternative to engage. Launched at the height of the coronavirus pandemic in July 2020, Friendable's (OTC: FDBL) Fan Pass platform succeeds in addressing a gap in the video streaming market by catering to artists' and fans' demand for more engagement opportunities and insight into the activities of musicians, artists and celebrities, as highlighted in a recent broadcast titled "Savvy Companies Seizing Live Streaming Opportunity in Massive Market, Adding NFTs to Artist Offering" (https://nnw.fm/MyiNv).
Approximately one year ago, Friendable was making the final adjustments to the Fan Pass mobile application and submitting it to Apple Store and Google Play for approval. Since the beginning of 2021, Fan Pass has been showing exponential increased growth across the board, from artist signups to fan engagement on the website, app, and social media platforms. At the close of February, artist events were up 191% as the live-streamed media content began to roll out full force. Artist signups also rose from 317 in February to 575 in March.
These numbers fully reflect the video streaming market's growth outlook. According to Grand View Research, the global market size for video streaming was $50.11 billion in 2020. The industry is expected to grow at a CAGR of 21%, resulting in an estimated $223.98 billion by 2028. The massive growth is largely due to innovations in blockchain technology and artificial intelligence that improve video quality, and the increasing popularity of cloud-based solutions that expand video content reach (https://nnw.fm/ALTU4).
The Rositano brothers (founders of Friendable) are not letting promising new technological trends pass through their fingertips. The latest technology they have embraced to further support Fan Pass platform's expansion and to benefit both artists and fans, is the emerging NFT (non-fungible token). To this end, the company has already signed a letter of intent with Santo Blockchain Labs and Santo Mining Corp. (OTC: SANP) to develop global entertainment and musical artist-driven NFTs, as well as its own marketplace.
NFTs are digital assets stored on blockchain technology that cannot be reproduced. Each of the NFTs is expected to be a limited-edition digital and/or augmented-reality image, representing a unique opportunity for an additional revenue stream for the artist. The NFT offering can also include gold or platinum tickets that give the owner exclusive benefits to a physical venue or event with the artist. Friendable is using this new trend to generate revenue for Fan Pass artists while raising brand awareness.
The NFT offering represents yet another way in which Fan Pass focuses on empowering artists and helping them increase revenue and elevate their careers through the platform. Unlike other agencies, Fan Pass aims to serve as a true partner to its artist members, who retain full control throughout the entire process and can leverage numerous support tools and services, including marketing materials, logo and merchandise design services, and more.
This approach positions Fan Pass as a unique provider in the live streaming marketplace. Instead of competing with top streaming services such as Spotify Technology S.A. (NYSE: SPOT), Disney (NYSE: DIS), Amazon (NASDAQ: AMZN), and Netflix (NASDAQ: NFLX), Fan Pass capitalizes on viewers' appetite for live video content from their favorite artists or performers, while empowering artists to thrive in a post-COVID-19 society and continue to make money doing what they love to do.
For more information, visit the company's websites at www.Friendable.com or www.FanPassLive.com.
NOTE TO INVESTORS: The latest news and updates relating to FDBL are available in the company's newsroom at
http://nnw.fm/FDBL
Please see full disclaimers on the NetworkNewsWire website applicable to all content provided by NNW, wherever published or re-published:
http://NNW.fm/Disclaimer

(0)

(0)
Friendable, Inc. (FDBL) Stock Research Links



---