Friendable, Inc.'s (FDBL) Fan Pass Platform to O


Post# of 336
Posted On: 04/21/2021 4:56:12 PM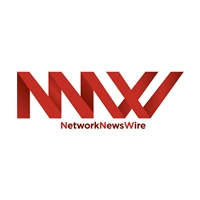 Friendable, Inc.'s (FDBL) Fan Pass Platform to Offer NFTs, Expanding Revenue Opportunities for Artists

- Each NFT represents a unique opportunity for the artist as well as each company involved to monetize and seek other opportunities with brand sponsors and retail brands
- Santo Blockchain Labs is bringing over 100,000 lines of unique code to Fan Pass for the NFT technology
- "Fanpasscrypto" marketplace to be created, will feature unique NFTs
- NFTs will pair nicely with the Pro Services already available for artists on the Fan Pass platform
- Since 2018, consumers have spent an estimated $237 million on NFTs, the majority of it in January 2021
A signed Letter of Intent ("LOI") has been initiated between Friendable (OTC: FDBL) and Santo Blockchain Labs and Santo Mining Corp. (OTC: SANP) to develop global entertainment and musical artist-driven non-fungible tokens ("NFTs"). NFTs are a unit of data stored on a digital ledger (blockchain) and certify that a digital asset is unique and not interchangeable. NFTs represent items such as photos, videos, audio, and other types of digital-based files (https://nnw.fm/TL6RK).
Each of the NFTs will represent a unique opportunity for new revenue streams for the artists and the two companies collectively. The agreement also provides the creation of "Fanpasscrypto," a marketplace expected to add an exciting new element to the company's current artist offering and marketing mix. The marketplace will feature unique NFTs that may be digital and/or augmented reality NFT images. The images may be of the specific entertainers or offer exclusive merchandising and interaction. These only reflect a few of the possibilities available for the company to monetize and seek other opportunities with brand sponsors and retail brands.
"This agreement with Santo should bring some serious excitement to our artists, which we believe will also add a unique and creative component to our business model, current artist offering, and revenue opportunities moving forward," Friendable CEO Robert A. Rositano Jr. said.
In addition, Santo Blockchain Labs CEO Frank Yglesias explained that it has been three years since the inception of his company's flagship crypto code SKULLYS. "We are proud to bring over 100,000 lines of unique code to the outstanding team over at Fan Pass. With the rise of blockchain and NFT technology, the future is only limited by our imagination," Yglesias added.
Friendable believes that its Fan Pass and artist NFTs will increase in value through multiple limited-edition releases, contingent upon availability and exclusivity. The NFTs may also include interactions with Fan Pass music artists and possible interactions with other celebrities, entertainers, or influencers. The company is also exploring the possibility of special "Gold" or "Platinum" NFT tickets that would be used to unlock exciting options such as "Backstage VIP Pass" or "Exclusive Access" behind the scenes of a physical venue or live event (not livestream).
Fan Pass also offers artists Pro Services, ranging in pricing from $45 to $500, with the current promotions at 50% off. These services offer artists a unique offering, much like the NFTs. Pro Services help artists build their foundation as a Fan Pass performing artist, and include different tiers of marketing materials, logo design and merchandise design services.
The NFT market is just beginning to ramp up, with people spending approximately $237 million on NFTs since 2018, most of it reported in January 2021. NFTs may make it possible for artists to feel empowered to rise from underrepresented groups to access the market in ways they couldn't before (https://nnw.fm/K8QPi). By leveraging this unique capability for its artists, in addition to already innovative livestreaming services and options, Friendable is well positioned to become a top platform of choice for musicians and fans alike due to the opportunities for continued engagement and revenue generation.
For more information, visit the company's websites at www.Friendable.com or www.FanPassLive.com.
NOTE TO INVESTORS: The latest news and updates relating to FDBL are available in the company's newsroom at
http://nnw.fm/FDBL
Please see full disclaimers on the NetworkNewsWire website applicable to all content provided by NNW, wherever published or re-published:
http://NNW.fm/Disclaimer

(1)

(0)
Friendable, Inc. (FDBL) Stock Research Links



---