Colombia Opens Five Blocks to Bids from Interested


Post# of 34
Posted On: 04/08/2021 5:08:41 PM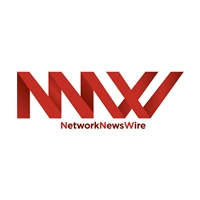 Colombia Opens Five Blocks to Bids from Interested Mining Firms
Last week, Colombia commissioned and opened five mining areas with the objective of encouraging the exploration for mineral resources. The areas have the potential to develop copper and other polymetallic projects and have been opened to bids from potential investors.
Companies interested in the areas have had since February 25, 2021, to study datasets of each area. The five blocks are located in the northeastern part of the country, as noted by the Colombian Geological Service, which availed information about these areas, including their mineral potential.
Representatives of the mining association held virtual business rounds with investors to offer details of the areas, which would allow them to submit their offers using the Anna Mineria platform.
The five areas are located in the La Guajira and Cesar provinces in Colombia and cover a combined area of 16,208 acres, which equates to roughly 6,559 hectares. The Cesar area, which covers the La Paz and San Diego municipalities, makes up 5,196 hectares while the La Guajira area, which covers the Urumita, del Pilar and La Jagua municipalities, makes up 1,305 hectares.
In a statement, National Mining Association president Juan Miguel Duran stated that participating companies that had been approved prior to this would be allowed to present their offers before being vetted and being awarded the available areas.
The selection criteria used focused on each firm's social responsibility practices, their exploration programs, indebtedness as well as their liquidity. The process to be used allows businesses to make counter offers on already existing bids. This is in addition to allowing companies to adjust earlier bids in the event that a counter offer for a particular area is submitted.
Duran also explained that the virtual submissions would make the process more transparent and competitive, while providing legal certainty and decreasing any risks to investors. He added that these five blocks present the country with an opportunity to generate new sources of income for the areas involved while also helping the country diversify its mining industry.
The country hopes to advance some of its developing projects for minerals, including copper, silver and gold, at a time when coal is facing problems because of dropping prices and a decline in demand.
During a webinar organized by ACM, a mining association in Colombia, S&P director of mining and metals Mark Ferguson stated that anything that government agencies could do to access land would allow people to keep coming, especially now that companies were looking to get back into exploration.
Ferguson's remarks about companies engaging in mineral exploration around the world couldn't be more true when one looks at the exploration as well as mineral development projects of a major mining firm such as Excellon Resources Corp. (TSX: EXN) (NYSE American: EXN) (FSE: E4X2) in Germany, Idaho and Mexico.
NOTE TO INVESTORS: The latest news and updates relating to Excellon Resources Inc. (TSX: EXN) (NYSE American: EXN) (FSE: E4X2) are available in the company's newsroom at
https://ibn.fm/EXN
Please see full terms of use and disclaimers on the MiningNewsWire website applicable to all content provided by MNW, wherever published or re-published:
https://www.MiningNewsWire.com/Disclaimer

(0)

(0)
Excellon Resources Inc. (EXN) Stock Research Links



---