Brain Scientific Inc. (BRSF) Meeting the Needs of


Post# of 59
Posted On: 04/08/2021 4:24:01 PM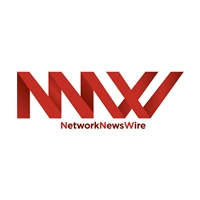 Brain Scientific Inc. (BRSF) Meeting the Needs of Neuro Research
- BRSF is creating mobile, easy-to-use electroencephalogram ("EEG") devices that enhance research integrity
- There is an increasing desire to understand the brain's capabilities and harness them for healing
- Brain Scientific provides a cost-efficient, pre-gelled, disposable and wireless solution that provides the same signal quality as the traditional wired EEG
A growing consumer market for brain-computer interface ("BCI") technology has some researchers worried about the quality of the data being collected. Brain Scientific (OTCQB: BRSF), a neurology-focused medical device and software company, has developed wireless, portable, easy-to-use electroencephalogram ("EEG") devices that do not compromise research integrity.
Data collected from consumer-centric, low-cost BCIs are typically not as efficient or as pristine as that retrieved from research-grade conventional wired EEGs. However, the sudden growth of this market, which reached 1.2 billion in 2019, is largely due to a rise in neuroprosthetic conditions, a growing geriatric population, and a desire to communicate and facilitate movement in paralytic patients (https://nnw.fm/jW6bW). There is an increasing desire to understand the brain's capabilities and harness them for healing. Consumers are investing in personal BCI devices to monitor their own health and wellness patterns (https://nnw.fm/1iL8K).
Thea Radüntz of the Federal Institute for Occupational Safety and Health in Berlin, Germany, published a study that compared these mobile devices, gel based and those without gel, with the traditional EEG for research-based on signal quality (https://nnw.fm/FpC23). Her team found that the gel-based device worked much more efficiently for research while those without gel did not meet the requirements for signal quality.
Many of the BCIs on the market are not gelled so that the consumer can easily fit the product themselves. They have far fewer electrodes and are designed for the ease of the consumer rather than the researcher. Brain Scientific is different. With neurological conditions on the rise, the company provides a cost-efficient, pre-gelled, disposable and wireless solution that provides the same signal quality as the traditional wired EEG.
Brain Scientific has two FDA-cleared products: the NeuroCap(TM) and NeuroEEG(TM). These portable EEGs devices make it possible for medical professionals to collect necessary diagnostic information quickly and for researchers to better control the subjects' environment during clinical trials. A recent collaboration with JelikaLite, a company working to increase the well-being of children living with autism, highlights the advantages of BrainScientific's mobile next-gen solutions in clinical trials (https://nnw.fm/apbyD).
Researchers, clinicians and others working in brain diagnostics and treatment benefit from the portable, wireless and compact NeuroEEG that works to acquire, record, transmit and display electrical brain activity for patients. It works in conjunction with the NeuroCap, a hospital-grade disposable EEG headset with 19 active channels and 22 electrodes. The device can perform rapid EEG testing and be used in any setting, medical centers or private homes.
For more information, visit the company's website at www.BrainScientific.com/Invest-Now.
NOTE TO INVESTORS: The latest news and updates relating to BRSF are available in the company's newsroom at
https://nnw.fm/BRSF
Please see full disclaimers on the NetworkNewsWire website applicable to all content provided by NNW, wherever published or re-published:
http://NNW.fm/Disclaimer

(0)

(0)
Brain Scientific, Inc. (BRSF) Stock Research Links



---