IF YOU ARE A REGULAR ON IHUB AND VISIT THE OWCP BO


Post# of 15547
Posted On: 04/07/2021 3:17:04 PM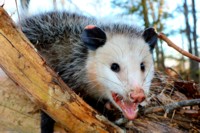 IF YOU ARE A REGULAR ON IHUB AND VISIT THE OWCP BOARD PLEASE MAKE A POINT OF ABSOLUTELY DISREGARDING ANYTHING BEING WRITTEN BY IGLOW
HIS POSTS ARE FACTUALLY INCORRECT AND HIS ASSERTIONS FORM THE BASIS OF WHAT HE WRITES AND MOST OF THE TIME HE IS WRONG.
HE CONTINUES TO CLAIM THAT MR. TURNER ANSWERS TO MR. BIGNITZ.
IF THIS WASN'T SO ABSURDLY LAUGHABLE I'D RESPOND TO THIS UTTER NONSENSE.
BE AWARE THAT IGLOW SUFFERS FROM NARCISISSTIC PERSONALITY DISORDER.
THESE SYMPTOMS DESCRIBE IGLOW TO A TEE:
Narcissistic personality disorder — one of several types of personality disorders — is a mental condition in which people have an inflated sense of their own importance, a deep need for excessive attention and admiration, troubled relationships, and a lack of empathy for others. But behind this mask of extreme confidence lies a fragile self-esteem that's vulnerable to the slightest criticism.
A narcissistic personality disorder causes problems in many areas of life, such as relationships, work, school or financial affairs. People with narcissistic personality disorder may be generally unhappy and disappointed when they're not given the special favors or admiration they believe they deserve. They may find their relationships unfulfilling, and others may not enjoy being around them.
HE NEEDS TO BE RIGHT WHILE EVERYONE ELSE IS WRONG..HE NEEDS ADULATION AND PRAISE AND IF HE DOESN'T GET IT HE FREAKS OUT....AND STARTS EXCESSIVELY POSTING HIS GARBAGE
DON'T ENGAGE WITH THIS TURD...HE OFFERS NOTHING OF VALUE.
HE HAS ALSO BEEN FLAGGED FOR COMMITING FRAUD AND SEPARATING PEOPLE FROM THEIR MONEY.
https://www.ripoffreport.com/reports/david-ro...ft-1316323

(5)

(1)
OWC Pharmaceutical Research Corp. (OWCP) Stock Research Links



---