$SPYR Bill Ablondi, Director of Strategy Analytics


Post# of 10587
Posted On: 04/07/2021 2:09:23 PM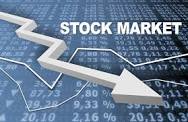 $SPYR Bill Ablondi, Director of Strategy Analytics' Smart Home Strategies advisory service, said of the camera market, "Surveillance cameras are potent assets smart home companies can use to attract new customers, as they provide consumers the feelings of safety and security in and around their homes, a potentially powerful value proposition that can be replicated in all markets."
Just two years ago, in 2019, the global smart home security camera market was valued at around $3.9 billion, but according to KBV research, the market size is expected to reach $10.4 billion by 2026, rising at a CAGR of 16.5% during the forecast period. The same market is anticipated to reach $11.89 billion by 2027, according to a new report by Grand View Research, Inc., expanding at a CAGR of 15.7% over the forecast period.
Industry experts cite a host of reasons for the explosive growth in the size of the smart home camera market, including the rapid adoption of the Internet of Things (IoT) in smart homes, a rise in crime, and homeowners spending more time at home during the COVID-19 pandemic living, working and learning. These factors and others have created a rise in first-time home automation customers, who are looking for quick and easy ways to focus on security, while, at the same time, pushing enthusiasts to continue upgrading their homes with new and improved smart home devices so that their homes remain safe and secure.
Jack Narcotta, Senior Industry Analyst in Strategy Analytics' Smart Home Strategies advisory service, said, "The two most powerful purchasing drivers for surveillance cameras are how they help consumers feel secure and how they give consumers peace of mind to know their families and homes are safe."
According to NPD's Future of Tech report, sales of smart home devices are forecasted to continue their growth this year (2021), with sales up 9% over 2020. So, as consumers look for products that protect the home and can also be integrated with other smart home devices that they've previously installed, smart security systems that are compatible with door locks, light switches, and sensors will increase in popularity and continue to drive the expected year over year sales increases.
Applied MagiX also has 3 different smart sensors available on its online web store, including the:
"Onvis SMS1 Multipurpose Smart Sensor" (Environment & Motion) for $19.99
https://appliedmagix.com/shop/onvis-sms1-home...ion-sensor
"Onvis CS1 Multipurpose Smart Sensor with Alarm" for $19.99
https://appliedmagix.com/shop/onvis-cs1-smart-sensor-alarm
"Onvis CT2 Door/Window Contact Sensor" for $15.99
https://appliedmagix.com/shop/onvis-door-wind...sensor-ct2
The company will continue to add Apple HomeKit products and accessories to its lineup, as well as launch Apple Watch® accessories, and Apple CarPlay® products and accessories. Additionally, Applied MagiX will introduce its own signature line of proprietary and branded smart home products and accessories later this year.

(0)

(0)
---
Consider all my posts my opinion and not advice to buy or sell anything. I post on stocks I own or am considering owning. Do your own DD!