$SPYR In general, security is a key motivator in s


Post# of 7046
Posted On: 04/07/2021 1:15:47 PM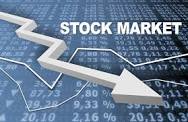 $SPYR In general, security is a key motivator in smart home device purchases, NPD's research found that security cameras have been the leading volume driver for the last 4 years. In fact, according to the firm, security cameras made up nearly one out of every four smart home device purchases at retail in 2020, the most of any device type. Because the home security camera is the marquee device favored by those outfitting their homes to become more automated and "smart," it's an ideal product for Applied MagiX to add to its smart home product lineup.
Applied MagiX launched 4 products last week with the aim of driving revenue into the company immediately, while SPYR's California-based subsidiary continues to develop and launch its own proprietary products. The company's smart home camera is the highlight product among those first 4 Apple HomeKit offerings, which Applied MagiX sourced from its trusted technology partner, Onvis. And, it has introduced the product, the "Onvis C3 HomeKit Secure Video Camera," with an extremely competitive price of $59.99. (Same product found on Amazon for $89.99)
https://appliedmagix.com/shop/onvis-c3-camera

(0)

(0)
---
Consider all my posts my opinion and not advice to buy or sell anything. I post on stocks I own or am considering owning. Do your own DD!