$FTXP SEC Rule 15-2c-12 Compliance and Balance She


Post# of 97579
Posted On: 04/07/2021 1:04:05 PM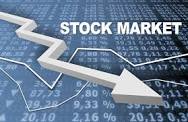 $FTXP SEC Rule 15-2c-12 Compliance and Balance Sheet Initiatives
The Company is working to become current on the OTC Pink Sheets in the coming months in compliance with Securities and Exchange Commission (SEC) Rule 15c2-12 promulgated under Section 15(c) (2) of the Securities Exchange Act of 1934, which contains disclosure and continuing disclosure requirements applicable to the Company's securities and requiring that such disclosures be made by June 30, 2021.
The Company has a comprehensive plan in place to meet the June 30th deadline and will provide future announcements to update the market periodically on its progress. The Company is continuing to work with its remaining convertible noteholders to negotiate, settle and retire all the Company's outstanding convertible debt as part its ongoing efforts to address future dilution, create value and generate long-term growth for shareholders.
https://www.benzinga.com/pressreleases/21/03/...transition

(0)

(0)
---
Consider all my posts my opinion and not advice to buy or sell anything. I post on stocks I own or am considering owning. Do your own DD!