Friendable Inc. (FDBL) Paving the Way for Other Vi


Post# of 334
Posted On: 04/06/2021 3:48:50 PM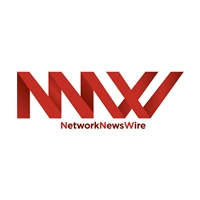 Friendable Inc. (FDBL) Paving the Way for Other Virtual Venues, as More Large-Scale Events Cancel 2021 Editions
- With pandemic-imposed restrictions in place, more artists and fans turn towards livestreaming options such as Fan Pass
- Providing a safe option for engagement, interaction and additional revenue for artists, Fan Pass has been growing exponentially since its launch in July 2020
- Platform offers an additional incentive for artists in the form of monthly contests resulting in higher streaming rates and sign-ups
Mobile technology and marketing company Friendable (OTC: FDBL) is continuing to engage users and provide an online stage for artists who want to connect with their fans through the Fan Pass platform, paving the way for other virtual venues in a year that will likely continue without major in-person events as a result of the pandemic and social distancing norms.
Even though larger venues were hoping to open their doors (or lawns) to large-scale events in 2021, it isn't looking like that will be an option, except for some late fall shows. Even then, those dates are tentative. South by Southwest has already decided on a completely virtual event this year. Coachella and Stagecoach, two of the largest California festivals, have been canceled for a second year. Most musical artists are changing their tour dates to begin in 2022, according to a USA Today report (https://nnw.fm/Wu0aD).
Experts in the industry say that even if the smaller venues bring in local artists, not to expect much in terms of "meet and greet" due to the COVID restrictions in place. "Besides being smaller with a lower capacity, there will undoubtedly be mask requirements and restrictions on some of the things we are used to – less food, more restrictions on drinking and more efforts to keep people from congregating too closely. Don't expect any meet-and-greets with artists or any stage dives by the lead singer," senior correspondent for Billboard, Dave Brooks, said.
While restrictions remain in place, artists and fans have turned towards livestreaming alternatives such as Friendable's Fan Pass platform. Since its launch in July 2020 at the height of the pandemic, Fan Pass has seen remarkable growth as a virtual venue that allows artists and fans to interact safely and maintain engagement while providing artists with revenue-genera ting opportunities and fans with valuable content from the artists they admire.
As an added incentive for artists, Fan Pass holds monthly contests offering prizes or cash for most event views. The March prizes and winners include:
First Place – Ball Hog Beats: GoPro HERO9 or $300 cash
Second Place – Yungblaze619: Streaming Kit ($250 value) or $150 cash
Third Place – Cartier Icon: Custom Design ($100 value) or $50 cash
The April contest is now underway and offers every artist who schedules and completes their first livestream event on the platform a $25 incentive. The prizes for April have changed from those in the previous months. The GoPro HERO9 has been replaced with a higher valued prize for the month of April. Fan Pass urges artists to schedule their events early to get ahead in the contest. One of the first artists to schedule an event for April is K. Burns – holding his first livestream event on the platform on April 5.
The April contest offers artists:
First Place: Streaming Kit ($450 value) or $350 cash
Second Place: Merch Collection ($300 value) or $200 cash
Third Place: Custom Design ($100 value) or $50 cash
Fans can watch the artists' streaming event if they are subscribers or for additional ticket pricing. To subscribe to the Fan Pass "Virtual Stage," fans can pay monthly pricing (billed at $3.99 on web and $4.99 in- app per month) or an annual fee of $38.30, offering VIP All-Access for the year at a 20% discount overall. As an All-Access VIP to the Fan Pass platform, fans get exclusive access to live performances and online concerts, backstage access before, during, and after the show, livestreamed studio sessions, behind-the-scenes footage of video and photoshoots, interviews and one-on-one videos, streams that highlight the daily life of their favorite artists.
Additional content may be available for ticket pricing. Pricing for these tickets vary based on the event and artist. For example, K. Burns' first livestream show cost $5.99 per ticket which is less than the amount of a ticket for an in-person venue event.
For more information, visit the company's websites at www.Friendable.com or www.FanPassLive.com.
NOTE TO INVESTORS: The latest news and updates relating to FDBL are available in the company's newsroom at
http://nnw.fm/FDBL
Please see full disclaimers on the NetworkNewsWire website applicable to all content provided by NNW, wherever published or re-published:
http://NNW.fm/Disclaimer

(1)

(0)
Friendable, Inc. (FDBL) Stock Research Links



---