420 with CNW — Can Cannabis Expire? If you pr


Post# of 63
Posted On: 04/01/2021 5:44:00 PM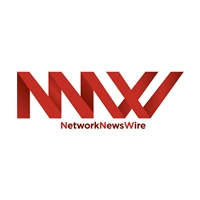 420 with CNW — Can Cannabis Expire?
If you prefer buying the maximum permitted amount of medical marijuana and storing it on your own instead of having to make a trip to the store every time you need to replenish your supply, there are a few things you need to know before doing so.
First off, you may be curious to know whether marijuana expires. While it does not expire, weed can become moldy. Old or moldy cannabis can affect you, especially if you suffer from underlying medical conditions. Even individuals with no underlying medical issues can suffer health complications if they consume moldy cannabis.
Marijuana that has been improperly stored may have a weaker potency and may also have a different texture, taste and feel. To ensure long-lasting freshness and an amazing experience, keep these things in mind.
To begin with, you need to know how long marijuana stays fresh.
If you store your marijuana in the right way, it can remain suitable for anywhere between six months to one year. After this period, dried marijuana will begin to lose its aroma and potency. Research has found that marijuana loses 16% of its THC when stored for an entire year, with the THC level continuing to drop the longer it remains in storage.
Marijuana stored for two years will lose 26% of its THC; storing it for an additional year results in the loss of 34% of THC. So if you don't plan on consuming your marijuana within a six -month period, then there's no need to purchase it.
But how can you tell if your marijuana is old to begin with?
The good news is, you don't have to be a marijuana connoisseur to know. The smell will be the first thing you need to check out. Depending on the strain you get, the taste and smell may be different. However, marijuana that is too old will have a different aroma and scent from when it wasa purchased.
If you notice no difference in smell, then look at its appearance. If your cnnabis is too moist or too dry, or it crumbles when you break off a part of it, then it's too old for you to consume.
So, how can you properly store your marijuana?
It is important to note that light, humidity, temperature and oxygen all affect your marijuana, so don't store your cannabis in plastic bags. Instead, use a glass jar to store your weed in. Ensure you seal it tightly and store the jar in a dark, cool and dry place.
Learning how to store cannabis is vital. It would be a pity to buy premium quality product from organizations such as Golden Leaf Holdings Ltd. (CSE: GLH) (OTCQB: GLDFF) and have it lose its potency because of improper storage.
NOTE TO INVESTORS: The latest news and updates relating to Golden Leaf Holdings Ltd. (CSE: GLH) (OTCQB: GLDFF) are available in the company's newsroom at
https://cnw.fm/GLDFF
Please see full terms of use and disclaimers on the CannabisNewsWire website applicable to all content provided by CNW420, wherever published or re-published:
http://CNW.fm/Disclaimer

(0)

(0)
Golden Leaf Holdings Ltd (GLDFF) Stock Research Links



---