Friendable Inc. (FDBL) Retains Sheppard Mullin as


Post# of 336
Posted On: 03/30/2021 4:40:17 PM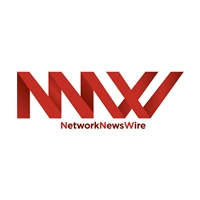 Friendable Inc. (FDBL) Retains Sheppard Mullin as Legal Counsel Amid Exponential Growth Stage
- Nationally recognized top music lawyer Sidney ("Sid") S. Fohrman will handle all legal aspects related to Friendable's Fan Pass media offering
- Fan Pass has seen exponential growth since the beginning of 2021 – noting increased social media engagement
- Global livestream market is expected to reach $247.275 billion by 2027, growing at a CAGR of 28.1%
- Fan Pass expects that even with venues opening, the livestream industry will remain just as strong and continue to grow
Friendable (OTC: FDBL), a mobile technology and marketing platform focused on distributing proprietary mobile and desktop applications, has experienced exponential growth since the beginning of 2021. The company is now securing the investment and future of its fast-growing Fan Pass application, which launched in July 2020 amidst pandemic conditions, and has retained the services of Sheppard Mullin as lead counsel for all Fan Pass music, entertainment, technology, and advertising (https://nnw.fm/ZKBJA).
Sheppard Mullin is a multidisciplinary group but provides a full-service Entertainment and Digital Media practice led by nationally recognized top music lawyer Sidney ("Sid") S. Fohrman. The Entertainment and Digital Media practice of Sheppard Mullin represents major motion picture studios, television networks, and other domestic and international entertainment groups in areas including:
Music
- The development of motion picture and television
- Advertising and sweepstakes
- Production, distribution, and finance
- Licensing and merchandising
- Branded entertainment
- Convergence, online, technology, and publishing
- Intellectual property
- Esports
Fohrman has significant experience representing a diverse client base that includes private and public companies, artists, influencers, on- and off-screen talent across the entire spectrum of the entertainment industry. In addition to advising on new business models and handling licensing and content deals, sponsorships, publishing, copyright and trademark transactions, and other related aspects, Fohrman is also an experienced commercial litigator on issues such as copyright and trademark infringement, antitrust and finance, business torts, contractual disputes.
"Our team continues to be blessed with relationships that strengthen our ability to grow the Fan Pass business and opportunity. The entertainment marketplace is uniquely diverse, and we are excited to have Mr. Fohrman join our team," said Friendable CEO Robert A. Rositano Jr. "With experience and relationships that are simply unmatched in our opinion, Sid has the ability to solidify certain foundational items Fan Pass needs as we proceed with our growth strategy."
Since the beginning of 2021, Fan Pass has seen over 100% growth due to the company's attention to metrics and feedback, continuously improving and optimizing the platform and experience for fans and artists alike.
The platform is Friendable's flagship product. I t offers artists and fans a space to connect, providing VIP treatment without the VIP pricing. For $4.99 per month (annual pricing of $38.30 available), fans can connect and stay up to date on their favorite artists, including:
- Live performances and online concerts
- Studio sessions
- Livestreams
- Special interviews and one-on-one videos
- Behind-the-scenes footage
- Streams that highlight the artists' daily life
The intuitive Fan Pass platform brings each artist through a streamlined onboarding process, which includes building artist "channels," scheduling live events, and designing special edition merchandise that is offered only through Fan Pass merchandise stores.
Fan Pass sign-up for artists is free, allowing them to participate in an ecosystem that embraces both the artist and the fans, connecting both in one place. Artists earn revenue from monthly fan subscriptions, merchandise sales, tickets sold for streaming events, and from content views or impressions on their channels. Each artist has a dashboard that expresses their content views and sales, including real-time payout and earnings.
Since July 2020, the Fan Pass offering has grown to include artists with a pro service platform that extends the benefits provided by the company. The pro service offerings include three pricing tiers for services that accommodate artist/band logo design, merchandise design and marketing materials. At the midway point in March 2021, Fan Pass already had the momentum to surpass February figures, being ten artist sign-ups away from passing that number. Social media engagement had also increased exponentially.
This rapid growth indicates that the Fan Pass model is a successful approach to supporting artists and fans in maintaining engagement in an industry heavily affected by the ongoing pandemic, positioning Friendable in a leading role in the livestreaming industry. The global livestreaming market is expected to reach $247.275 billion by 2027, growing at a CAGR of 28.1% (https://nnw.fm/CfiQs), also largely due to the pandemic. Even with venues reopening stages to artists and fans, the livestreaming industry is expected to remain strong. Fan Pass is leveraging this expectation, offering a platform with exclusive content and pay-per-view concerts that are more affordable than in-person events.
For more information, visit the company's websites at www.Friendable.com or www.FanPassLive.com.
NOTE TO INVESTORS: The latest news and updates relating to FDBL are available in the company's newsroom at
http://nnw.fm/FDBL
Please see full disclaimers on the NetworkNewsWire website applicable to all content provided by NNW, wherever published or re-published:
http://NNW.fm/Disclaimer

(0)

(0)
Friendable, Inc. (FDBL) Stock Research Links



---