Friendable, Inc. (FDBL) Closes February with 100%


Post# of 336
Posted On: 03/10/2021 5:07:19 PM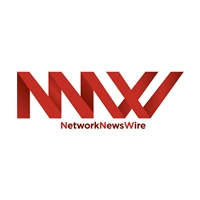 Friendable, Inc. (FDBL) Closes February with 100% Streaming Growth and New Artist Contest Announcement
- The 100% growth reflects the company's attention to metrics and feedback to continuously improve its platform and optimize available services and options
- Fan Pass is holding exclusive contests for artists on their platform, including high-value prizes for the most engagement
- Fan Pass Pro Services offers artists access to merchandising and marketing services they may not have access to otherwise
- The global music streaming market is expected to grow consistently over the next few years and reach $76.9 billion in 2027, from $20.9 billion in 2019
For the second month in a row, mobile technology and marketing company Friendable (OTC: FDBL) reported exponential growth of its Fan Pass platform, an application designed to connect fans with their favorite artists through streaming events and pay-per-view exclusives for a fraction of the cost of attending in person.
The company's second application platform following friendship and dating app Friendable, Fan Pass was launched in July 2020, during the COVID-19 pandemic. From December 2020 to January 2021, the company made record gains in artist sign-ups. In February 2021, Fan Pass reported streaming event growth of 100%, an increase that provides a glimpse into how Friendable is building upon milestone achievements, trends and feedback from fans and artists alike.
"Metrics mean everything, no matter whether they've increased or decreased, and they continue to guide our team on the journey toward success on every level. Metrics allow our team to make informed adjustments based on the results of a particular initiative, feature, contest, or revenue event," CEO Robert A Rositano Jr. said, explaining the platform's growth (https://nnw.fm/qBXuq).
Going into March, the Fan Pass Instagram page (@fanpasslive) announced an exclusive March Artist Contest to further engage its target audience and increase its own visibility and reach. The contest's premise is for artists to compete for the most live stream viewers during the month. Prizes available in the contest include:
- 1st Place: A GoPro HERO9 (5K video, 20MP, and more) or $300 in cash
- 2nd Place: Streaming Kit ($250 value) or $150 in cash
- 3rd Place: Custom Design ($100 value) or $50 in cash
- BONUS: The first 50 artists to schedule, promote, and complete a live event in March win $50
Via the platform, fans can stay connected with their favorite Fan Pass artists through two subscription options. For only $3.99 a month ($38.30 annually), fans get an all-access experience that includes:
- Live performances and online performances (including exclusive pricing for pay-per-view events)
- Backstage exclusives before, during, and after the show or event
- Livestreaming studio sessions
- Behind-the-scenes footage of music video and photoshoots
- Special interviews and one-on-one videos
- Daily life highlight streams for the artist
Additionally, merchandise is available through the Fan Pass website, and fans have the possibility of getting exclusive merchandise from the artists on the platform or to support the purchase of exclusive Fan Pass Gear.
Artists can sign up for the platform for free but have the option of using the Fan Pass Pro Services at an additional cost, ranging from $45 to $500, and including different tiers of marketing materials, logo design and merchandise design services. The Fan Pass Pro Services make it possible for artists to create their merchandise and focus on marketing strategies at an affordable price while starting on the platform and in the industry (https://nnw.fm/oknek).
Before the pandemic, the global music streaming market was valued at $20.9 billion in 2019. The market is expected to expand at a CAGR of 17.8% from 2020 to 2027, to reach an anticipated $76.9 billion (https://nnw.fm/0Mm7j). Streaming concerts have become an innovative way to circumvent the restrictions placed on in-person concerts due to the pandemic. Friendable is in a unique position to disrupt the industry with its all-inclusive VIP artist and fan experience that enables artists to continue engaging with fans around the world and earning revenue while doing so.
For more information, visit the company's websites at www.Friendable.com or www.FanPassLive.com.
NOTE TO INVESTORS: The latest news and updates relating to FDBL are available in the company's newsroom at
http://nnw.fm/FDBL
Please see full disclaimers on the NetworkNewsWire website applicable to all content provided by NNW, wherever published or re-published:
http://NNW.fm/Disclaimer

(0)

(0)
Friendable, Inc. (FDBL) Stock Research Links



---