Friendable Inc. (FDBL) Leveraging Industry Experie


Post# of 334
Posted On: 02/23/2021 4:04:48 PM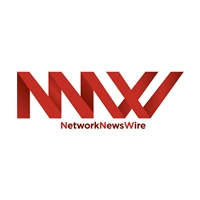 Friendable Inc. (FDBL) Leveraging Industry Experience For Fan Pass Platform Expansion and Growth

- Founders Robert A. Rositano Jr. and Dean Rositano have over 25 years of experience that includes the first-ever Internet IPO and World Wide Web Directory
- The Rositano brothers released a disruptive social network, nettaxi.com, before Facebook became popular, exiting the industry with approximately a $700 million market cap
- Fan Pass recently appointed media and digital advertising expert John Haugh as the VP of sales, operations, and business development
- Friendable Inc. plans to continue expanding and innovating the Fan Pass platform, addressing all artist needs and desires through their platform and Pro Serives
Since being founded by entrepreneurial brothers Robert A. Rositano Jr. and Dean Rositano, mobile technology and marketing company Friendable (OTC: FDBL) has leveraged their expertise and over 25 years of experience in tech-related startups, to release flagship product Friendable, followed by a second application, Fan Pass, to great success.
With an impressive background in team building and turning ideas into big business opportunities, the Rositano brothers have raised over $65+ million in capital that spans various companies. Their history dates back to the first-ever Internet IPO, Netcom Online Communications. They are also responsible for developing the first-ever World Wide Web Directory, which was sold to McMillan Publishing. Before Facebook, they deployed the first mover social network, nettaxi.com, which exited with a market cap of approximately $700 million.
The two have leveraged their extensive experience to create Friendable's first product, Friendable, a social application that facilitates one-on-one and group-style meets that create non-threatening and all-inclusive meeting settings. The focus of the application is to build subscription-based revenue where "everything starts with friendship."
This was followed by the company's second application, Fan Pass, launched in July 2020. In the middle of a global pandemic, Friendable released a subscription service that provides fans with an "All Access VIP" option, including:
- Live performances and online concerts
- Backstage access to artists for meetups – before, during, and after events
- Livestreams of in-studio sessions
- Behind-the-scenes footage of video and photoshoots
- Special interviews with one-on-one video experiences
- Streams that highlight the daily lives of the artist
Fan Pass's intuitive platform brings each artist on, providing them with a streamlined channel, livestream space, and merchandise that can be offered exclusively through the Fan Pass merchandise store. Knowing that artists rely on their revenue streams, each artist who comes on board receives a portion of the revenue from the subscriptions and pay-per-view events.
Fans pay a monthly fee of $3.99 for daily access to the artists on the platform. The VIP experiences are available at a fraction of the cost of traditional face-to-face encounters. Pay-per-view concert events are livestreamed straight to your smart device, cheaper than in-person concert tickets.
While kicking off the February 2021 promotional period earlier this month, Friendable announced the addition of John Haugh to the Fan Pass team (https://nnw.fm/VVe8w). Mr. Haugh joined the team as the VP of sales, operations, and business development. He has over 25 years of experience and over 10,000 touring miles to bring to the team, having been a musical performance artist. He has had regular correspondence with familiar industry names such as WEA, Sony Music, Universal, Atlantic, RED Distribution, Warner Brothers, Virgin Music, and more.
Mr. Haugh also brings with him an extensive repertoire representing advertising agencies and marketing managers, securing advertising dollars and relationships with notable companies like Nissan and Intel. He has handled event partnerships and national media purchases with multi-million dollar budgets. These experiences provided him with a powerful vision for the shift to digital marketing.
"We are blessed and excited to have Mr. Haugh join our team," Friendable CEO Robert A. Rositano Jr. said about Haugh's appointment. "He has firsthand knowledge of what it takes to be a touring music artist and, even more importantly, understands the pain points of artists and where Fan Pass can be the most supportive as we continue with our platform updates, new features, revenue opportunities, and overall growth plans for the Company."
For more information, visit the company's websites at www.Friendable.com or www.FanPassLive.com.
NOTE TO INVESTORS: The latest news and updates relating to FDBL are available in the company's newsroom at
http://nnw.fm/FDBL
Please see full disclaimers on the NetworkNewsWire website applicable to all content provided by NNW, wherever published or re-published:
http://NNW.fm/Disclaimer

(0)

(0)
Friendable, Inc. (FDBL) Stock Research Links



---