Updates x 3 - February 22/23. "I wanted to than


Post# of 1839
Posted On: 02/23/2021 3:52:26 PM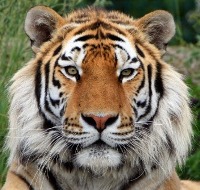 Updates x 3 - February 22/23.
"I wanted to thank all of you who sent us here in Texas all the "well wishes" and prayers. Thank you. The snow finally melted. our offices are fine, no damage or issues. Actually, we were working over the weekend on a few final financial items for the OTC Markets filings. I'm checking with OTC for updates, so we should have it done this week. OTC Markets did tell me that they are catching up to the workload, so here we go! And please don't worry, the storms did not slow us down here in Texas...everything is moving forward."
"Well, BDGR is getting processed today, so that's a little better. Don't feel frustrated, the companies get processed at different pace because every company has to deal with a different set of challenges and circumstances. Although I must admit, we only had BDGR for 2 moths, and announced on February 1st, so that's kind of a new record for us!
Anyway, it seems like its a good way to start this week."
"SHAREHOLDERS UPDATES:
Well, good news travels in multiples. (I guess!) . We just received confirmation that PRPM was processed today, and we should receive our invoice later today, or first thing tomorrow (which I'll cover immediately, so we don't lose any momentum) . That is great news, because I was wondering how quickly PRPM would be processed through OTCIQ, while our acquired company got there faster. Either way, its positive for our shareholders. These things tend to be fluid, and hard to predict. So, we should be making a few adjustments and more promised announcement by EOM... (Ok? and yes, I know its only 28 days in February!)"
https://www.facebook.com/MJVentureCapital/

(0)

(0)
ProTek Capital Inc. (PRPM) Stock Research Links



---
"Per Ardua Ad Astra" - "Through Adversity To The Stars"

A very apposite motto for those who trade successfully in the OTC market..

All posts are my opinion - trade at your own risk.