$BTDG the premier development league for mixed mar


Post# of 25751
Posted On: 02/23/2021 2:07:03 PM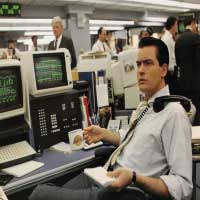 $BTDG the premier development league for mixed martial arts ("MMA"), is excited to announce the Company will move into uncharted territory this weekend with three separate live events all occurring over the same weekend.

"This weekend will feature three big events across two major venues and should certainly represent our biggest single weekend in Company history," remarked Greg P. Bell, Chairman & CEO of B2Digital. "We should also benefit from cost efficiencies due to multiple events sharing fixed cost profiles around overhead."

The weekend will feature two separate B2 Fighting Series live events in Bowling Green, Kentucky – one on Friday, February 26, and one on Saturday, February 27. Saturday will also feature the season opening event for the B2 Grappling Series in Orlando, Florida.

The Company has never put on three live events during one weekend before. Management notes that improvements to the Company's equipment and production process allow for seamless logistical management of more complex live event scheduling. In addition, having multiple events take place over the same weekend in the same location will sharply reduce overhead costs associated with travel, equipment setup, and venue management, widening margins on ticket sales for the events.

(0)

(0)
---