$SKDI article out today featuring Sun Kissed Indus


Post# of 69529
Posted On: 02/23/2021 12:16:18 PM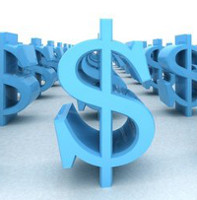 $SKDI
article out today featuring Sun Kissed Industries Inc (OTCMKTS:SKDI) – aka SFLMaven >>
Surging Econ Confidence Could Drive Luxury Stocks (MOV, SIG, SKDI, TPR)
https://www.journaltranscript.com/2021/02/sur...-skdi-tpr/
Sun Kissed Industries Inc (OTCMKTS:SKDI) – aka SFLMaven – most recently announced data and analysis for the company's 2020 operating performance as it successfully navigated a challenging macro context to post strong sales with accelerating growth into the end of the year.
Management believes SFLMaven's 2020 revenues totaled approximately $7.5 million, which represents significant resilience in the face of powerful macro headwinds related to the Covid-19 pandemic health crisis and its associated deep economic recession.
"2020 was a great year for SFLMaven," remarked Joseph Ladin, CEO of SFLMaven. "We are very encouraged by the resilience of our business model and market positioning in the face of extraordinary challenges impacting the high-end retail space, as demonstrated by overall strong metrics and clear evidence of accelerating growth into year-end, which should carry over into 2021 as the world prepares to reopen economically with huge fiscal and monetary policy tailwinds in place."
Sun Kissed Industries Inc (OTCMKTS:SKDI) just basically outperformed any reasonable set of 2020 expectations given its small size and its sector positioning and the deep recession we saw last year. We don't have final numbers yet, but we can probably assume that $7.5 million in sales is pretty much where things will land for the year. The stock is now riding a strong upward trend, up as much as 350% since its transition into SFLMaven last year in November.

(0)

(0)
---