$CBSC big news out: Addition of IDTF operation has


Post# of 18568
Posted On: 02/23/2021 11:15:53 AM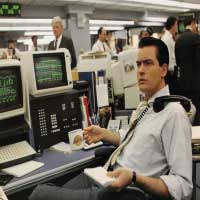 $CBSC big news out: Addition of IDTF operation has CBSC well-positioned to significantly impact the US Remote Patient Monitoring market.
ESCONDIDO, CA / ACCESSWIRE / February 23, 2021 / CB Scientific, Inc. (OTC PINK:CBSC) ("CBSC" or the "Company&quot

, in an ongoing effort to expand its outreach in the Ambulatory Remote Cardiac Diagnostic Monitoring Services market in the United States, is pleased to announce a definitive purchase agreement to acquire Cardiolink Corporation, a Medicare-certified Independent Diagnostic Testing Facility (IDTF) based in Levittown, New York. Cardiolink was founded in 1979 and has been providing remote heart arrhythmia monitoring and cardiac support services to the medical community regionally for forty-two years.
This acquisition will provide CBSC with the ability to formally enter the rapidly growing Remote Patient Monitoring (RPM) arena in the US, on a national basis. RPM has become a dominate growth market in the medical field since 2017, primarily due to the increasing occurrence of cardiovascular (heart) disease. Cardiolink, through their 24/7/365 operation, uses state-of-the-art cardiac equipment and software to deliver a wide variety of remote ambulatory cardiac testing services to patients. These wearable devices include Mobile Cardiac Telemetry, Cardiac Event, Extended Holter, Standard Holter and Ambulatory Blood Pressure, all monitored by an experienced staff of well-trained, expert cardiac technicians. Cardiolink also provides remote Pacemaker TTM monitoring and INR heart testing. This acquisition will make CBSC an active player in the domestic Ambulatory Remote Cardiac Diagnostic Monitoring Services market, which generated revenues of approximately US $778M in 2019, with projected future growth of 18% per year.

(0)

(0)
---