$GTCH "As we continue with the Kirlian Imaging res


Post# of 97352
Posted On: 02/23/2021 8:12:45 AM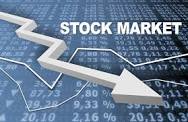 $GTCH "As we continue with the Kirlian Imaging research, we encountered the need for a fast processing of a Kirlian image. A Kirlian image contains a huge amount of data to be analyzed, especially if we are interested in a real time processing. An image that is produced by Kirlian technique includes a colorful, object's energy representation, called Aura. We are aiming to analyze this Aura, using computational geometry algorithms and neural network algorithms. Each image's Aura is targeted to be analyzed according to its color, size, shape and pattern. This type of processing may take a long time even with advanced computational geometry approaches. Due to the vast amount of image's data, we are in the need to develop advanced pattern recognition algorithms that will enable real-time results. We are researching a new detection and analysis approach to categorize each image's Aura characteristics and features. The method will analyze geometrical objects, their relation to their neighbored objects and to the overall image. Each object will be processed through a module, which we call a classifier to catalog it within similar set of objects. It is our goal to have a neural network-based algorithm performing a parallel processing per objects group to achieve rapid, real-time results. In order to further enhance this processing, we will consider parallel processing of the data by software and supporting hardware, i.e. CPUs, GPUs. We are going to invest significant efforts to develop real-time object detection and pattern recognition methods to reach our goal, which is a speed lightning, real time analysis. This stage of the research is aimed to assist with providing the data on-the-fly, possibly advising into health-related information can be identify underline conditions and symptoms" stated Danny Rittman, the Company's CTO.
https://www.benzinga.com/pressreleases/21/02/...ian-resear

(0)

(0)
---
Consider all my posts my opinion and not advice to buy or sell anything. I post on stocks I own or am considering owning. Do your own DD!