$GTCH California-based GBT Technologies Inc., a so


Post# of 6687
Posted On: 02/23/2021 6:08:02 AM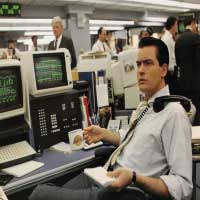 $GTCH California-based GBT Technologies Inc., a software design company, says it has been able to overcome the mask-wearing difficulty associated with face biometrics.

The company filed a patent for a computer and mobile-based AI facial recognition system with computer vision algorithms that can learn users' features, such as facial and body changes, with or without masks or clothing, via one-time user enrollment. The system could be used in smartphones' biometric password features, to measure aspects of health, or for security and law enforcement in identifying persons of interest in airports with or without face masks in real-time.

Leveraging AI, the algorithm can learn users' skull size, skeleton shape, body size, eye distance, and bone structure. The system may also include a mobile application software and server backend programs.

(0)

(0)
---