Trading Summary - February 22. Again today, mos


Post# of 3986
Posted On: 02/22/2021 5:14:32 PM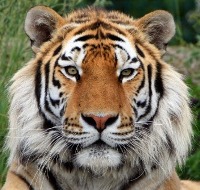 Trading Summary - February 22.
Again
today, most OTC market top traders had to concentrate on runs and reload opportunities on multiple other Watch List stocks -
particularly $MFST $OTTV $INCC $PRPM $SUTI $ENZC $PVSP $TTCM
- many of which had news and / or updates.
Nevertheless,
again today, there were buys against the walked down asks and I got a backstop top bid fill.
We have already demonstrated
on February 11
how the hold back attempts
of the scammers who try to dupe people to sell into their waiting bids
can be taken out again any time there is an opportunity when not too busy elsewhere
to concentrate on $EVSV -
most probably when the 2019 and 2020 hemp crop sales figures are announced.
Overall, 101,942 shares were bought
today -
all in the tight band
.1450 > .1750 -
essentially similar to the last few days.

Expect a continued move up to .5+
- then
$1+ > $2
- over the comings days, weeks and months.
$EVSV is exceptionally thin to the upside
due to the
very low Unrestricted Outstanding shares
count of
only 5.7M
- now known to be
even less
per the update on February 19.
Watch out for updates ahead on:

- Completion of the processing of the 2019 hemp crop.

- Sales of the first hemp distillate from the 2019 crop imminently

- Sales of the processed 2020 crop in 2021 Q1.

- The hemp expansion in FL.

- 2020 Annual Report.

- Acquisition of a suitable location for the indoor mj grow facility in MI.

- Planting of the 2021 crops in WI - and regular video updates thereafter.

- New large pest control contracts recently referred to but not yet PR'ed.

Latest DD
here:
https://investorshangout.com/post/view?id=6027983

(0)

(0)
Enviro-Serv, Inc. (EVSV) Stock Research Links



---
"Per Ardua Ad Astra" - "Through Adversity To The Stars"

A very apposite motto for those who trade successfully in the OTC market..

All posts are my opinion - trade at your own risk.