420 with CNW — The Reddit Effect Takes Marijuana


Post# of 172
Posted On: 02/22/2021 5:14:03 PM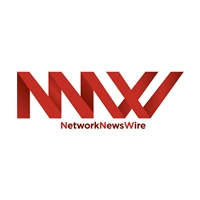 420 with CNW — The Reddit Effect Takes Marijuana Stocks to a New High

Marijuana stocks are the latest stocks to experience the brief high driven by exposure on Reddit. This year, social media has demonstrated that it can be a powerful driver of retail, which has left analysts and investors wondering which company may be the next GameStop (NYSE: GME)
According to data provided by Quiver Quantitative, three of the five most-discussed companies on the r/WallStreetBets group on Reddit last week were marijuana stocks, which would explain why the focus moved to marijuana stocks.
According to Vanda Research, money followed shortly after, with retail investors pouring in ore than $440 million into marijuana stocks since February began. This figure was double the amount that had been invested in January.
This hefty investment sent prices soaring — before they dropped again. Tilray, a Canadian marijuana producer listed in the United States, began the week at $25 per share before quickly rising to $67 on Wednesday then declining significantly back to $29 by market close on Friday. Tilray was the second most traded share on Thursday on Robinhood, which is a trading platform.
This isn't the first time the company has been the subject of attention from retail investors. After its IPO launch in 2018, the company's stock price briefly spiraled to $300 per share due to a short squeeze.
Another Canadian marijuana producer, Sundial, was also among the companies with the most traded stocks on Robinhood. The company's stock price increased to more than $1 on Monday before growing to $4 on Thursday. By Friday, the share price has dropped back to $2.
Vanda Research senior strategist Viraj Patel explained that when some company names begin gaining traction on StockTwits, Twitter and Reddit's r/WallStreetBets, the hype is developed, which then brings about a network effect. This is when the money starts flowing, and the price starts to shift. Patel further explained that this herd behavior was unusual in the way that investors moved from one asset category to another swiftly.
Marijuana bulls point to the favorable paths of American policy. Flows into marijuana stocks have increased significantly since the November 2020 U.S. elections, when legalization was approved in many states across the country. The day after the election, the top five shares traded on Robinhood were all CBD firms.
According to data provider TrackInsight, assets under management by marijuana-tracking ETFs are at record highs of $1.9 billion, with $527 million flows in January — triple the previous record, which was set in 2020 December.
Cannabis companies, and especially those operating within the hemp space, are uniquely positioned for massive growth in the near future. Green Hygienics Holdings Inc. (OTCQB: GRYN) best exemplifies this, as the company has a balance sheet that is devoid of any overhang or toxic debt. This financial health allows GRYN to focus on developing new technologies to produce different pharmaceutical-grade hemp compounds.
NOTE TO INVESTORS: The latest news and updates relating to Green Hygienics Holdings Inc. (OTCQB: GRYN) are available in the company's newsroom at
http://cnw.fm/GRYN
Please see full terms of use and disclaimers on the CannabisNewsWire website applicable to all content provided by CNW420, wherever published or re-published:
http://CNW.fm/Disclaimer

(0)

(0)
Green Hygienics Holdings Inc. (GRYN) Stock Research Links



---