Judge Gives Green Light for Forest Land Transfer t


Post# of 35
Posted On: 02/22/2021 5:12:15 PM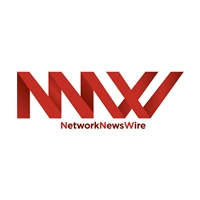 Judge Gives Green Light for Forest Land Transfer to Rio Tinto Plc (NYSE: RIO) in Arizona
This past week, a federal judge gave his ruling on a case that involved the U.S. Forest Service transferring Arizonian land owned by the government to Rio Tinto Plc (NYSE: RIO). His ruling denied the request from Native Americans who had argued that the land had cultural and religious value.
The judge's ruling is probably going to intensify the clash between Rio Tinto and BHP Group Plc, which is its minority partner, and members of the San Carlos Apache Tribe in Arizona, who assert that the land is home to deities. Rio Tinto has spent more than $1 billion dollars on the Resolution Copper project which is the project that will be making use of the land. Copper, the element that will be extracted from the land, is used to make electronic devices and electric vehicles. The amount of money invested so far is not inclusive of mineral extraction as the company is yet to produce any copper.
The judge's ruling means that the land can now be transferred by mid-March, based on a timeline that was approved by former President Barack Obama and Congress in 2014.
Appointed by Obama, the judge who had presided over the case, U.S. District Judge Steve Logan, stated that the group of Native Americans that had launched the suit against the mining company lacked standing, adding that the government was well within its rights to give the land to whoever it chose. While the group's tribal members claimed that the federal government had illegally occupied the land for more than 160 years, Logan gave the ruling in which he agreed with the federal government attorneys after finding out that Washington State had gained the land in an 1848 Mexico-U.S. treaty.
In his 23-page ruling, Logan stated that the court found no evidence that Congress expected that the government hold the land in trust for Native Americans or that the U.S. had forfeited that title.
The judge's ruling can be appealed.
Additionally, BHP declined to comment on the federal judge's ruling and representatives of Apache Stronghold, which is the nonprofit group of Native Americans that launched the suit, the U.S. Forest Service, Rio Tinto and the tribe representatives were not available for comment.
While there are Native Americans who both support and work for the Resolution Copper project, this number is smaller when compared to the many others who have pledged to oppose the project strongly.
Last month, Logan refused to hinder the publication of an environmental study that began the sixty-day countdown for the land transfer.
Meanwhile, other mining companies are proceeding with their projects without any hindrance. For instance, GoldHaven Resources Corp. (CSE: GOH) (OTCQB: GHVNF) has conducted a geophysical study at its Rio Loa site in Chile, and the findings reveal all the classic hallmarks of gold deposits at the location.
NOTE TO INVESTORS: The latest news and updates relating to GoldHaven Resources Corp. (CSE: GOH) (OTCQB: GHVNF) are available in the company's newsroom at
http://ibn.fm/GHVNF
Please see full terms of use and disclaimers on the MiningNewsWire website applicable to all content provided by MNW, wherever published or re-published:
https://www.MiningNewsWire.com/Disclaimer

(0)

(0)
GoldHaven Resources Corp (GHVNF) Stock Research Links



---