Coronavirus Pandemic Exposes Biomedical Waste Disp


Post# of 46
Posted On: 02/22/2021 5:08:50 PM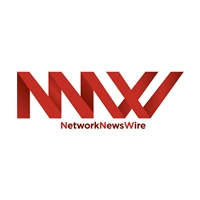 Coronavirus Pandemic Exposes Biomedical Waste Disposal Challenge in India

The coronavirus pandemic has impacted various sectors, including the environment, economic, social and health industries. While the vaccine has given people hope, the absence of a strategy that will be used to dispose of any coronavirus-related biomedical waste remains a threat.
The Central Pollution Control Board in India recently released data showing that between June and December 20202, the coronavirus-related biomedical waste that was generated measured an estimated 33,000 tons. Earlier in July, the board presented a report to the National Green Tribunal indicating that India generated 101 MT of coronavirus-related biomedical waste daily and an additional 609 metric tons through other means.
In the country, cities that had experienced high numbers of coronavirus cases are now dealing with the problem of contaminated/used PPEs, including shoe covers, gloves and masks being dumped out in the open or with household waste. This is despite the fact that PPE kits had been restricted for use by medical personnel only. By disposing personal protective equipment kits with regular garbage, the persons living in those areas have posed a great risk to the ecosystem.
While coronavirus care centers and hospitals have put in place measures for the sorting of waste, the unscientific disposal of coronavirus biomedical waste by private contractors and corporations is alarming. There is no method to check whether waste has been stored properly before it is incinerated, and neither is there a way to track trucks that carry biomedical waste.
The government of India and the World Health Organization ("WHO") offered guidelines on how to discard coronavirus-related biomedical waste, which include protection for sanitation workers and proper separation of waste. However, the pandemic has affected the garbage disposal chain, which has disrupted temporary storage, transport, sorting and waste management of biomedical waste. Additionally, proper sorting of wet and dry waste is still not adhered to, which is also affecting the disposal chain.
Furthermore, sanitation workers are rarely provided with adequate PPE kits, water and soap, which are basic necessities during this pandemic. It doesn't help that these workers are usually underpaid by municipal corporations with safety guidelines often not enforced. This means that proper balances and checks are rarely conducted to ensure the workers' safety.
In addition to this, biomedical waste has also impacted the animals, soil, water and air. As India doesn't have proper water treatment plants for sewage, most sewage water, which contains feces and fluids of coronavirus patients, flows into bodies of water bodies such as the sea and rivers. This will contaminate the water bodies and, with researchers still unsure of the long- and short-term effects of this pollution, many remain concerned.
To what extent is this biomedical waste disposal problem playing out in different countries around the globe?
Away from the issues of biomedical waste disposal, lots of companies are doing a lot to find treatments for some of the most challenging conditions. An example is AzurRx BioPharma Inc. (NASDAQ: AZRX), which has completed two Phase 2 clinical trials on a drug candidate intended to treat EPI (exocrine pancreatic insufficiency) among chronic pancreatitis sufferers and those with cystic fibrosis.
NOTE TO INVESTORS: The latest news and updates relating to AzurRx BioPharma Inc. (NASDAQ: AZRX) are available in the company's newsroom at
https://ibn.fm/AZRX
Please see full terms of use and disclaimers on the BioMedWire website applicable to all content provided by BMW, wherever published or re-published:
http://BMW.fm/Disclaimer

(0)

(0)
AzurRx BioPharma Inc. (AZRX) Stock Research Links



---