$GTCH GBT Technologies Inc. (OTCPINK:GTCH) deeply


Post# of 16537
Posted On: 02/22/2021 1:53:16 PM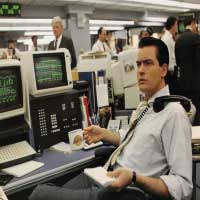 $GTCH GBT Technologies Inc. (OTCPINK:GTCH) deeply entrenched in developing AI technology and with a growing patent portfolio, recently announced it had filed with US Patent and Trademark Office ("USPTO&quot

, a patent for an AI facial recognition system, for computers and mobile devices. The application has been assigned serial number 63147326 and the filing date is February 9, 2021. The deadline for filing a US non-provisional, PCT, or other foreign applications is February 9, 2022.
The invention is presenting an AI based security system for smartphones and computers. The patent contemplates a system including an artificial intelligence technology to learn the user's facial and body features; among them are skull size, eyes distance and bone structure.
"The security of our electronic devices has become a major challenge in the past decade as we witness a significant increase in cybercrimes. As we are working on our health monitoring hardware and software technology, we aim to provide the highest level of data security and privacy for our users. Computer vision algorithms are applied directly to the given three-dimensional data that is taken by camera to develop detectors for locally interesting points. We apply vision-based methods to construct 3D object models from full or partial views. We are also introducing algorithms that consider spectral geometric features on structures, recognizing vertexes using stereotypical vision. We measure facial and bodily points distances and transform them into a 3D point figure using internal calibration algorithms. We expect that this process is done once during the user's training stage. We plan to evaluate further applications for this type of technology like health watcher system, fitness monitoring, airport security and law enforcement," stated Danny Rittman, the Company's CTO.

(0)

(0)
---