$GTCH Bank of America recently reported that its i


Post# of 246670
Posted On: 02/22/2021 1:49:44 PM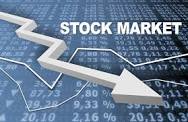 $GTCH Bank of America recently reported that its inventors filed 722 patent applications with the United States Patent Office last year, the most in the company's history. This record came while 85% of the company's workforce was working from home due to the coronavirus. Separately, the bank was granted 444 patents in 2020, also a company record, during a period when US patents granted overall were down 1%.
Some key themes of patents the bank applied for in 2020 include:
Information security, (including cybersecurity), use of biometrics for encoding, deepfake and fraud detection and monitoring, ATM technology, Data integrity and monitoring using artificial intelligence (AI) or machine learning, Fully functioning payment instruments and Network management and network traffic analysis.
Filing for a biometric AI patent with a completely different application, Spotify Technology S.A. was granted a patent entitled "Identification of Taste Attributes From an Audio Signal."
Forbes reported on the patent noting, "Spotify describes a technology that uses speech monitoring and analysis to curate personalized recommendations for each listener. By extracting metadata from your conversations like emotional state, age, gender, and accent, and combining that with environmental metadata like physical environment and social environment, Spotify outlines "an entirely different approach to collecting taste attributes of a user."
The use of AI in biometrics will require a balance to meet the needs of privacy advocates as recent issues with Clearview AI resulted in an investigation by the Privacy Commissioner of Canada.
For consumers and investors, it is a sure bet that the technology is here today and in the future, with companies aiming to make life safer and easier for all.
For a list of artificial intelligence stocks on Investorideas.com visit here
Investors can trade these stocks and other ideas on our site using our list of top stock trading apps including Robinhood , Acorn, Stash and others.
https://www.barrons.com/press-release/ai-sect...mp;tesla=y

(0)

(0)
---
Consider all my posts my opinion and not advice to buy or sell anything. I post on stocks I own or am considering owning. Do your own DD!