$GTCH The invention is presenting an AI based secu


Post# of 272023
Posted On: 02/22/2021 12:20:49 PM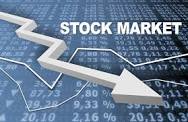 $GTCH The invention is presenting an AI based security system for smartphones and computers. The patent contemplates a system including an artificial intelligence technology to learn the user's facial and body features; among them are skull size, eyes distance and bone structure.
"The security of our electronic devices has become a major challenge in the past decade as we witness a significant increase in cybercrimes. As we are working on our health monitoring hardware and software technology, we aim to provide the highest level of data security and privacy for our users. Computer vision algorithms are applied directly to the given three-dimensional data that is taken by camera to develop detectors for locally interesting points. We apply vision-based methods to construct 3D object models from full or partial views. We are also introducing algorithms that consider spectral geometric features on structures, recognizing vertexes using stereotypical vision. We measure facial and bodily points distances and transform them into a 3D point figure using internal calibration algorithms. We expect that this process is done once during the user's training stage. We plan to evaluate further applications for this type of technology like health watcher system, fitness monitoring, airport security and law enforcement," stated Danny Rittman, the Company's CTO.
Always a leader in technology, Apple has updated its dual biometric patent according to patentlyapple.com.
From the article: "Before there was ever a rumor of Apple introducing an iPhone with both Touch and Face ID there was a patent describing such a possibility. Patently Apple discovered and reported on the original patent that was discovered in Europe back in December 2018."
From the article: "Apple's European patent application states that biometric authentication, for instance of a face, iris, or fingerprint, using electronic devices is a convenient and efficient method of authenticating users of the electronic devices. Biometric authentication allows a device to quickly and easily verify the identity of any number of users."
From the article: "On Thursday, the US Patent & Trademark Office published a new continuation patent from Apple wherein they're combining their original provisional patent along with several continuation patents into a single patent filing while adding 33 new patent claims to further protect their invention that may be coming to market in 2021-2022 iPhones."
Also, according to BiometricUpdate.com, "A patent newly granted to Apple reveals a method for using 'heat maps' to biometrically identify and authenticate a Face ID user whose face is blocked by an object like a mask or their hair."
"The patent for 'Occlusion detection for facial recognition processes' was awarded by the U.S. Patent and Trademark Office (USPTO), and describes heat maps estimating the location of facial features (or "landmarks&quot

like the user's eyes, mouth and nose. The heat map can also include values to represent facial regions that are occluded, and use it in combination with the estimated feature locations to assess landmark occlusion by overlaying the occlusion heat map onto the map if features."
https://www.barchart.com/story/stocks/quotes/...ce-patents

(0)

(0)
---
Consider all my posts my opinion and not advice to buy or sell anything. I post on stocks I own or am considering owning. Do your own DD!