Friendable (FDBL) Builds On Music Fans Engagement


Post# of 336
Posted On: 02/01/2021 3:50:18 PM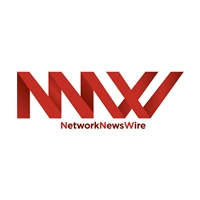 Friendable (FDBL) Builds On Music Fans Engagement Success with Growing Services for Performers
- Mobile technology innovator Friendable is pioneering a new venue for marketing musicians and allowing fans more direct access to their favorite performers as part of an emerging trend in digital engagement
- Friendable's Fan Pass app fills a void in the entertainment industry during the closure of in-person concert and convention venues during the COVID pandemic, providing an interactive stage for performers through a monthly app subscription
- Friendable has signed more than 700 artists since launching Fan Pass in July
- The company recently announced a growing list of "Pro Services" to help its entertainers build their brand online, ranging from logo design to set building
- The subscription includes an initial trial-basis offer, followed by a low monthly fee equating to a couple of song downloads
The year 2020 will undoubtedly be remembered in the annals of history for its social and political drama, an idea celebrated in social media memes that feature time travelers recoiling from the thought of visiting that particular point in time.
One innovation to emerge from the year, however, was the advent of direct digital platform engagement between entertainers and their fans during a year when live, in-person performances were all but outlawed as a result of the COVID pandemic. The trend initially manifested as artists started posting brief performances on their social media channels to provide a bit of upbeat distraction during "coronavirus isolation," ranging from Italian tenor Maurizio Marchini singing opera from his balcony and comedian Steve Martin playing banjo music from a glade of trees (https://nnw.fm/fxvBL) to old-school rockers Blue Oyster Cult presenting a lockdown rendition of "Godzilla" with five band members streaming together from separate locations (https://nnw.fm/ShLA2).
The enthusiasm for such impromptu digital engagement led to its evolution as a way for fans missing out on music concerts and star-studded science fiction conventions to find live, real-time performances from their favorite artists online and even chat one-on-one with them for a modest price. Mobile technology and marketing innovators at Friendable (OTC: FDBL) are establishing themselves as pioneers in delivering this type of fan experience through a proprietary app available on Google Play and the Apple Store.
Since launching in July, Friendable's Fan Pass platform has added more than 500 artists to its roster. The company recently announced that it is enhancing its ability to provide musicians a customized stage by establishing its "Pro Services" offering for existing artists with plans to soon roll out the service to all new artists during their onboarding and sign-up process (https://nnw.fm/PM8jv).
The Pro Services include logo design, website creation, social media communications, merchandising, set building and lighting, with plans to expand what is offered to artists as the platform grows.
"Our vision for Fan Pass has always been one of supporting both the artists and their fans, and now that we have a variety of artists, live channels, performances and content it's a natural fit to begin offering additional services that can only enhance each artist brand, as well as boost revenue opportunities on Fan Pass," Friendable CEO Robert A. Rositano Jr. stated in making the announcement. "In many ways, we are similar to a venture capital firm that nurtures each of its startups with the tools for success; but, in our case, we don't discriminate based on talent, ideas or stage of career."
Fan Pass offers initial access to subscribers for free on a trial basis, offering social media access to exclusive VIP experiences, interviews and behind-the-scenes content featuring favored artists, with monthly rates thereafter priced equal to a couple of song downloads.
Additionally, the Fan Pass team will deploy social broadcasters to capture exclusive VIP experiences, interviews and behind-the-scenes content featuring their favorite artists – all available to fan subscribers for free on a trial basis. Thereafter, subscriptions are billed monthly at $3.99, or about the cost of downloading a couple of songs, providing VIP access at a fraction of the cost of traditional face-to-face meetups.
For more information, visit the company's websites at www.Friendable.com or www.FanPassLive.com.
NOTE TO INVESTORS: The latest news and updates relating to FDBL are available in the company's newsroom at
http://nnw.fm/FDBL
Please see full disclaimers on the NetworkNewsWire website applicable to all content provided by NNW, wherever published or re-published:
http://NNW.fm/Disclaimer

(0)

(0)
Friendable, Inc. (FDBL) Stock Research Links



---