Friendable Inc. (FDBL) Highlights Rapid Growth of


Post# of 334
Posted On: 01/25/2021 4:48:14 PM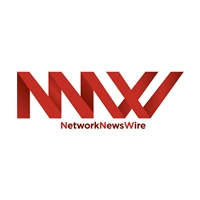 Friendable Inc. (FDBL) Highlights Rapid Growth of Fan Pass Platform in Recap of 2020 Milestones
- Friendable Inc.'s Fan Pass platform attracted a roster of more than 700 artists in 2020
- Fan Pass is filling the void created by the live event shutdown necessitated by the COVID-19 pandemic
- New subscribers can check out the latest updates and releases from their favorite artists for free on a trial basis by downloading the Fan Pass app
Friendable (OTC: FDBL), a mobile technology and marketing company focused on connecting and engaging users through its proprietary mobile and desktop applications, kicked off the new year by issuing a recap of its milestones and achievements in 2020. In the news release, the company noted that artist sign ups for its innovative Fan Pass platform, which connects artists with fans through exclusive virtual channels, surpassed 700 last year. This total marked a significant ramp up following Friendable's launch of the Fan Pass platform in late July 2020 with a debut event featuring 16 performers.
"In a very short period of time following our release of Fan Pass we have continued to receive numerous items of validation while continuing to test new traction points, service offerings and scalability of our business model," Robert A. Rositano Jr., CEO of Friendable, stated in the news release (https://nnw.fm/Q9hCz). "As we are focused on providing the very best experience for our artists and their fans, these spikes validate many of our efforts while providing additional and significant exposure for our brand."
The Fan Pass platform's focus on live streaming and virtual events filled a sizable need in recent months as the entertainment industry has struggled to navigate and survive the sustained effects of the worldwide pandemic. The global live events sector has seen its income all but erased since March 2020, and this industry-wide shutdown is expected to continue well into 2021 (https://nnw.fm/Icqcu).
In the absence of live events, concerts and gatherings, Fan Pass has provided an effective alternative ecosystem through which diehard followers and casual fans alike can support and develop lasting connections with a growing collection of artists.
For artists, Fan Pass provides a number of advantages, particularly as the worldwide live entertainment market remains extremely limited. The platform's intuitive design allows artists to invite fans and social followers from around the world to join in exclusive chats and experience virtual VIP meetups, interviews and behind-the-scenes content. The platform even allows artists to offer custom-designed merchandise to their growing fanbases.
"We are very excited for 2021, as the live streaming video marketplace continues to lead the way into an entirely new model of in-person live events combined with the live, yet virtual, experience of performing on Fan Pass," Rositano continued. "This is a year for scale on all fronts as we are confident our revenues will continue to scale as we perform, per our plan."
Fan Pass is free for new subscribers on a trial basis and is currently available for download on both the App Store and Google Play. Following the trial, subscriptions are billed at $3.99 per month, providing exclusive access to artists and their latest projects at a fraction of the cost of traditional face-to-face meetups.
For more information, visit the company's websites at www.Friendable.com or www.FanPassLive.com.
NOTE TO INVESTORS: The latest news and updates relating to FDBL are available in the company's newsroom at
http://nnw.fm/FDBL
Please see full disclaimers on the NetworkNewsWire website applicable to all content provided by NNW, wherever published or re-published:
http://NNW.fm/Disclaimer

(0)

(0)
Friendable, Inc. (FDBL) Stock Research Links



---