$GTCH - GBT/Tokenize is evaluating developing a sy


Post# of 9533
Posted On: 01/15/2021 2:05:43 PM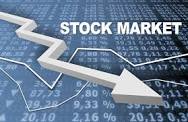 $GTCH - GBT/Tokenize is evaluating developing a system that will have the capability to be manually remote controlled by physicians or to autonomously operated inside blood vessels. It is intended that an advanced SOC (System on Chip) microchip with an embedded software will control the unit's operations. The goal is to research the inclusion of a wireless communication capability to produce a computerized 3D imaging for the operating physician. We are evaluating initial setup of the system for inserted into a human body, for example through a large leg artery, and autonomously or manually travel further to other parts of the body. Using a variety of micro-sensors, we are researching the viability of a system that will search and remove clogs without damaging the vessel's tissue. The device is intended to use an innovative AI controlled propulsion system that is based on water jet propulsion concept that does not involve external, rotating moving parts to avoid artery's walls damages. This research is looking into the viability of the use of the most recent micromachining mechanical engineering technology.
https://www.nasdaq.com/press-release/gbt-cont...2021-01-07

(0)

(0)
---
Consider all my posts my opinion and not advice to buy or sell anything. I post on stocks I own or am considering owning. Do your own DD!