Copy of a post I made on iHub explaining why the $


Post# of 1699
Posted On: 01/14/2021 8:54:04 AM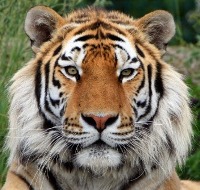 Copy of a post I made on iHub explaining why the $SKDI ask is not necessarily being hit right out of the gate on a daily basis:

---

As I've stated before, top traders are busy elsewhere moving tickers that have been dormant for years - which have immediate catalysts ahead for the next few months with probable one-off runs of 100% > 300% runs from current levels - that interest needs to be maintained on.

There is no rush on $SKDI which is a no brainer for .02 > .1 later in 2021.

The main catalysts ahead for $SKDI will be the announcement in due course - probable in the form of a CEO video - of the 2020 profits.

This will be followed by the multiple other known catalysts:

- Annual Report.

- Corporate image revamp.

- Own sales website - in addition to eBay.

- Public offering to raise additional capital for increased inventory.

- Name change.

- Ticker change.

As capital with profits from other tickers is recovered, it is being put into $SKDI on a daily basis - as evidenced by the 2.5M hail mary buy .0038 > .0041 ($10K) late yesterday.

First trades of each day for top traders is capitalizing on tickers gapping up, then reloading them if desired, then getting back to the long-term thin to the upside tickers like $SKDI to add more shares.

(0)

(0)
Sun Kissed Industries Inc. (SKDI) Stock Research Links



---
"Per Ardua Ad Astra" - "Through Adversity To The Stars"

A very apposite motto for those who trade successfully in the OTC market..

All posts are my opinion - trade at your own risk.