$CYCA announces an agreement that will enable us t


Post# of 10506
Posted On: 01/14/2021 7:43:16 AM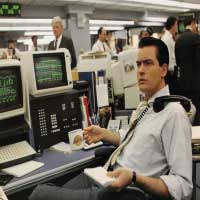 $CYCA announces an agreement that will enable us to achieve full scalability in our supply chain. The Company has finalized negotiations with a very well-respected US based manufacturer with the expertise, production capabilities and quality controls to enable Cytta to scale its IGAN Fusion and SUPR Stream production to meet rapidly growing demand.

Propelled by the success and customer satisfaction of our early SUPR and IGAN installations, Cytta is experiencing rapid growth in product demand. Rapid scalability in all aspects of our ongoing operations is mission critical. Achieving scale in manufacturing and maintaining inventory will support this growth and shorten the sales cycle.

Our chosen partner is well-recognized for its historically advanced engineering, design, and manufacture of complex electronic and electromechanical devices. Both IGAN Fusion and SUPR Stream will utilize their specific expertise with sophisticated printed circuit card assemblies, sub-assemblies, full product assemblies, and cable/wire harnesses. Our chosen manufacturer also has strong customer relationships with many of the world's leading OEMs across complementary military and industrial markets.



(0)

(0)
---