$PCTL reported the successful installation of four


Post# of 23468
Posted On: 01/13/2021 2:43:55 PM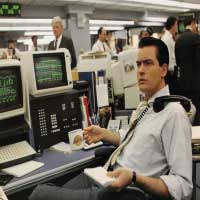 $PCTL reported the successful installation of four rack-mounted Annihilyzer® systems in another new NYC hospital through the efforts of the Company's distributor, ACE Janitorial. In addition, two more Annihilyzer® systems are slated for installation in another NYC hospital at the beginning of 2021.

The newly installed Annihilyzer® systems are providing hospitals and the healthcare industry at large with cutting edge disinfecting and decontaminating solutions that combat microbial infection during this global pandemic.

PCT LTD CEO, Gary Grieco, stated, "We are proud to be filling the growing demand of our products to hospitals in New York City. We are prepared to ship and install more Annihilyzer® equipment now and into the new year."

PCTL is also providing an update to shareholders on the outstanding number of shares of its Common Stock. The actual number of outstanding shares was 721,187,846, of which 126,187,846 shares were restricted, as of November 30, 2020.



(0)

(0)
---