$PNNX increased its revenue for the fourth quarte


Post# of 21026
Posted On: 01/12/2021 7:53:46 AM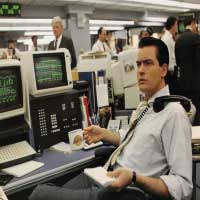 $PNNX increased its revenue for the fourth quarter of this year and has a commitment for additional revenue avenues going into 2022.

This news represents a significant milestone for the company regarding its continuous commitment to increasing shareholder value, increasing its revenue, and building a strong foundation for its business.

Fourth quarter revenue has approximately doubled in comparison to the third quarter. Pennexx has opened the door to the possibility of a significant revenue increase for 2021.

Vincent Risalvato, CEO of Pennexx, said, "We are feeling optimistic to see this rapid growth and revenue this quarter. I attribute Pennexx's growth to our hard-working team who are diligent and dedicated to the health of Pennexx, YSO, and its shareholders."

(0)

(0)
---