I know you've had shares a long time. Does your po


Post# of 66880
Posted On: 01/08/2021 11:36:48 AM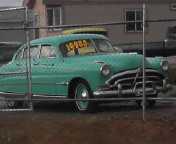 I know you've had shares a long time. Does your post mean you're selling out if the company doesn't do what you think they should? Since I'm just sitting here in Florida watching the numbers coming & going seems to me the management would have a better idea what to do than someone sitting in North Carolina, as you are. Nothing personal but that's my humble opinion. I don't understand why it would take so long to get out financials seems to me when they fired the previous accounting firm the new firm would assign a guy to work on that file and a couple of weeks they got financials, it would seem to me. Must be some kind of corporation strategy? Be that as it may, are you writing another book?y grandkids enjoyed the helicopter book.
Happy New Year. GLTA investors
may your shares go higher than you dreamed they would. .......

(5)

(0)
Rocky Mountain High Brands, Inc. (RMHB) Stock Research Links



---