ZOOM BAN !!! FW: Germany bans zoom for official


Post# of 76852
Posted On: 01/03/2021 2:28:38 AM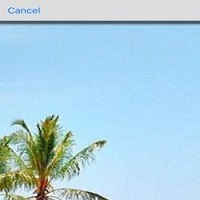 ZOOM BAN !!!

FW: Germany bans zoom for official use | FR24 News English
https://www.fr24news.com/a/2020/04/germany-ba...l-use.html
Ban would include our NATO allies of the Bundeswehr (German military)
Germany bans zoom for official use
Parts of the German government have blocked the use of Zoom due to concerns about its privacy and security.
Officials at the German Foreign Ministry have had their use of Zoom restricted as a result of a government memorandum warning of the risks of using the software.
In the midst of coronavirus-led locks, Zoom and other teleconferencing applications have experienced peak usage. However, the company faced serious backlash after reports of traffic routed through China, Zoombombing, a lack of proper security measures, and other privacy issues.
According to the Handelsblatt newspaper, Zoom was already widely used by the ministry's international partners, which means that it would be difficult to ban its use completely, so that employees could log in using private machines for any purpose. professional in the event of a crisis.
"Based on media reports and our own findings, we have concluded that the Zoom software has critical weaknesses and serious security and data protection issues," said the memo.
Prohibition of zoom
The move comes hours after the Taiwan government said it would avoid using Zoom due to a number of security and privacy concerns, suggesting that alternative apps from competitors like Microsoft and Google are safer.
Since China does not recognize Taiwan as an independent state, the official data transmitted by China is considered a threat to the privacy of the nation.
A statement released by the Taiwan Department of Cybersecurity states: "If the organization is to use software not manufactured in the country for international trade or another special situation, many global and communications giants – like Google and Microsoft – offer this technology for free in the midst of the current pandemic. "
"Organizations should consider these options after assessing the associated data security risks," he added.
Zoom, which saw its basic user balloon at $ 200 million in March, had trouble controlling peak usage. The company admitted that it had mistakenly routed data through Chinese servers and said it had stopped using the backup servers for non-Chinese customers.
Similarly, reports that Zoom calls are not end-to-end encrypted, hackers can eavesdrop on calls, publicly available meeting recordings on the Internet, and uninvited attendees capable of diverting calls have generated large global concerns.
Elsewhere, various schools in the United States also switched to Microsoft Teams for distance learning and immediately banned Zoom. Even Elon Musk's SpaceX has banned officials from using Zoom, and Canada's electronic surveillance agency has also not approved the platform for "any government discussion requiring secure communications."
Last week, Zoom CEO Eric Yuan apologized for the incidents and announced that the company would stop working on new features to focus on securing the platform.
Zoom's market value has been reduced by a third since reaching a record high in late March, and its shares also fell 1% in pre-market trading on the Nasdaq.
Via: Bloomberg, Reuters

(2)

(0)
Strikeforce Technologies, Inc. (SFOR) Stock Research Links



---
Coming Soon .... PrivacyLok

Try SafeVchat: https://cyberidguard.com/




My comments are only my opinion and are not to be used for investment advice.

Please conduct your own due diligence before choosing to buy or sell any stock.