Ongoing updates to OTC Markets Company Profile & I


Post# of 256
Posted On: 12/29/2020 12:53:14 AM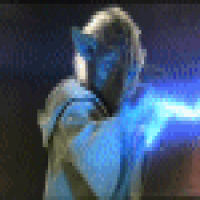 Ongoing updates to OTC Markets Company Profile & Info
Link
Quote:

---

"Smokefree Innotec, Inc. (SFIO) is involved in Asset Management, Food and Franchise Business. SFIO has merged with AGROKINGS Inc. and has 100% shareholding in AGROKINGS Inc., owner and operator of Epiphany Cafe© Franchise Group, Ardent Bakers, Gorgeous Coffee Co., A+ Electrical and Accord Investment Group (AIG). Epiphany Cafe has a food manufacturing facility and coffee roaster supplying to over 20 Epiphany franchise stores and 200+ retail stores across New Zealand with ongoing expansion projects in Australia and Asia"

---
* VERIFIED PROFILE 12/2020
"The Company Profile data was verified by the issuer within the previous 6 months. OTCQX Rules and OTCQB Standards require issuers to maintain a verified profile."
It appears AgroKings' continues to update the OTC Markets website company profile and information fields.
The market has already known that there are over 20 Epiphany franchise store locations but now we see that the company is stating that there are "200+ retail stores across New Zealand"! So perhaps these are restaurants & food stores which carry their food brands (Gorgeous Coffee products, Ardent Bakers products, etc)?
It's anyone's guess as to what the financial filings will indicate but we do know that ServeBank only invests in companies making over $20M in annual revs. Even if we assume the minimum $20M annual revenue for 20+ Epiphany cafe's and providing food distribution to over 200 other store locations, it is not outlandish to assume that AgroKings already conducts a decently sized and healthy business.
Most OTC stocks are for companies which are development stage or just starting out but it appears that AgroKings is already doing substantial business.
With the SFIO share structure as it is now with 633M shares, a simple back of the envelope calculation for revs of roughly $20M would mean EPS of around $0.0315/share, let's just assume ~$0.03 per share earnings.
The average P/E ratio for OTC stocks in 2019 and 2020 has been around 20 to 25.
Assuming a decent and average P/E ratio of 20 with EPS of $0.03 then the fair market price for SFIO would be about $0.60 per share!!!
Current price is just over $0.05 per share, likely because of the lack of bidding power because the SFIO ticker still has the Caveat Emptor from ten years ago but likely to be removed when audited filings appear, because most brokerages do not allow retail buying of OTC tickers which have the 'CE' (Caveat Emptor) designation. Once the 'CE' is removed and the company attains fully reporting status on OTC Markets, there is no telling what the buying demand will be for the stock.
We know that ServeBank owns 220M shares of the ~399M float as is stated on their website.
Another investor had tweeted screen shots of the website, before ServeBank took the detailed info down, of their intention to do a sale of their stock at $0.20 per share with a target of $1 per share in the next three years.
They also state in their agreement with AgroKings that they intend to raise ~$20M from stock sales. Assuming they intend to keep, say, ~120M shares as a long term investment, and sell ~100M of their shares for proceeds to raise capital for the business, then their average sale price would need to be ~0.20 per share which would satisfy their capital raise requirements of $20M.
This would mean that ~120M of the float would remain locked up by ServeBank for many years, so in actuality, there could only be roughly 279M shares available in the float. At about $0.20/share 279M shares would equate to about $56M of investment inflows.
Current SFIO market cap at $0.05/share is roughly $36M. So another $20M investment dollars would need to flow into the ticker as long term investment capital to reach the $56M target which would equate to a $0.20 PPS!
There have been several posts of the Level II for the SFIO ticker and reports from traders that certain market makers have been showing multiple million dollar bids for the stock. This indicates that the SFIO ticker could be mere weeks away from an aggregate inflow of ~$20M investment dollars! This kind of inflow would likely easily provide bid support for a stock price of $0.20/share which is ServeBank's price target for raising capital.
It appears ServeBank has done their research and are pricing the company valuation at a very modest and realistic level, perhaps over the months and years the market will eventually allow for a higher valuation via P/E expansion based upon the high growth of this collection of franchises which could realistically see the PPS move closer to the dollar range. There are quite the number of PK stocks out there which only have promises of a product which are trading over $100M market capitalization. In my opinion, it is reasonable to assume the SFIO market cap could reach over $100M very soon. At $100M market cap, the PPS would be over $0.15/share. At the $0.20 PPS price target the market cap would be about $126M. According to OTC Markets the average market capitalization of most OTC tickers over the last five years has been about $315M. If AgroKings even comes close to the average run-of-the-mill ticker/company for market cap, it would mean a PPS target of close to $0.50, which is very close to the $0.60 PPS target!
No one knows the future or can predict markets, so price targets are entirely speculative, but in my opinion, I believe once filings appear and 'CE' is removed and buying commences at brokerages, I believe that SFIO could reach a $0.50 to $0.60 PPS target over the next 12 months, perhaps much sooner! That represents a 10X price move from the current level, which I believe is not a wild assumption based upon previous moves by other OTC tickers in the past. ServeBank is targeting $1+ PPS over the next three years and a near-term $0.20 share offering once company is fully reporting and after PR's are out about their plans for expansion etc.
Only time will tell how the SFIO stock performs but it seems that it is probable that the next six months to 12 months could see SFIO fluctuating between $0.20 and $0.60 per share! Though if the market deems a higher P/E and/or market cap than the average OTC stock, and/or, the financials show more than $20M annual revenues then the PPS targets could be much much higher!
Do or do not, there is no try
GLT
A
SFIO!

(0)

(0)
Smokefree Innotec In (SFIO) Stock Research Links



---