Friendable Inc. (FDBL) Announces Initiative Design


Post# of 336
Posted On: 12/18/2020 3:37:37 PM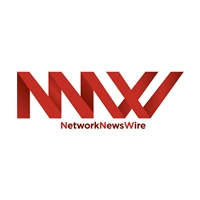 Friendable Inc. (FDBL) Announces Initiative Designed to Compensate Fan Pass Artists
- New initiative supports artists in promoting, growing, monetizing their fan base.
- FDBL's new offering focused on fan development and growth.
- CEO believes "artists at every level need what Fan Pass has to offer."
Friendable (OTC: FDBL) has rolled out a powerful marketing initiative aimed to support performing artists on its Fan Pass live-streaming platform to promote, grow and monetize their fan base (https://nnw.fm/tUV3x). The initiative — the only offering focused on fan development and growth — is intended to promote live-stream performances and exclusive content creation on FDBL's Fan Pass and provide immediate compensation for artists.
"Our vision has remained sound as we believe that artists at every level need what Fan Pass has to offer," said Friendable CEO Robert A. Rositano Jr. "It is our ultimate goal to assist every artist in building and earning with regularity and consistency. Our new marketing initiative provides the attention grab and the follow through to show each artist how our unique approach, tools and offering will help them succeed. It's amazing to me to see our business model connect and convert on every level as these metrics and small victories being achieved as a startup in a multibillion-dollar marketplace are the milestones and validation we have been seeking as we set our sights on our 2021 capital raise for scale and growth,"
An app that is "all about the fans," FDBL's Fan Pass connects fans with their favorite artists. Through exclusive VIP offerings, fans can enjoy experiences they might otherwise never be able to afford or geographically attend — right from their smartphones or other connected devices.
And fans aren't the only ones to benefit from the exclusive service. Fan Pass has developed a platform that embraces participating artists with a unique and full-circle approach that builds fan engagement and audience participation and provides substantial earning potential that builds every month.
Recently Fan Pass marked a significant milestone as it launched 50 Exclusive Live Artist Channels Across a variety of genes, adding to the overall total of 70 live artist channels (https://nnw.fm/6V6MT). New artist sign-ups bring almost 500,000 fans and followers to the platform.
Friendable is a mobile technology and marketing company focused on connecting and engaging users through its proprietary mobile and desktop applications. With Fan Pass, artists can offer exclusive content channels to their fans, who can simply use their smartphones to gain access to their favorite artists as well as all-access passes that provide access to all artists on the platform. Additionally, the Fan Pass team will deploy social broadcasters to capture exclusive VIP experiences, interviews and behind-the-scenes content featuring their favorite artists.
For more information, visit the company's website at www.Friendable.com.
Please see full disclaimers on the NetworkNewsWire website applicable to all content provided by NNW, wherever published or re-published:
http://NNW.fm/Disclaimer

(0)

(0)
Friendable, Inc. (FDBL) Stock Research Links



---