$RLFTF (related) copy by frenchman yhoobrd - Many


Post# of 602
Posted On: 12/05/2020 5:19:25 AM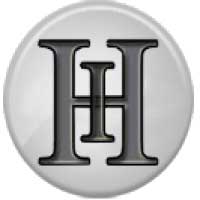 $RLFTF (related) copy by frenchman yhoobrd - Many of us here have been lambasting the FDA for their delay tactics- word is starting to spread:
"FDA regulators are wasting precious time in greenlighting a COVID vaccine as more than 2,000 Americans are dying each day and the pandemic continues to starve American society.
Pfizer submitted data detailing the safety and effectiveness of its vaccine on Nov. 22. But rather than immediately convening experts, the FDA scheduled a review meeting on Dec. 10, almost three weeks later. As Pfizer's application sits on the shelf at the FDA awaiting authorization, about 27,000 Americans will have died. So what is the FDA doing for three weeks?
As a Johns Hopkins scientist who has conducted more than 100 clinical studies and reviewed thousands more from the scientific community at large, I can assure you that the agency's review can be done within 24 to 48 hours without cutting any corners. They just need to work harder.
Contrary to popular belief, the FDA process is not hands-on—it does not interview vaccine trial patients or look under a microscope at the immune cells. It's doing a statistical analysis and looking at data. For the vaccine trial, the data set is small and straightforward. If my research team, normally tasked with analyzing data on millions of patients, was asked to review the smaller Pfizer vaccine study of 43,000 patients, it would take about one hour.
The FDA also reviews manufacturing data from Pfizer on how they made the drug. But not only can that data be reviewed in a few hours, it should have been done months ago when it was available. While the FDA was waiting for Pfizer's long-term vaccine results to come in, the agency should have anticipated this step and done it early.
The final step of the FDA review is to look at the outcomes of the study volunteers, including rates and severity of infection and side effects in the vaccine and placebo groups. Again, there is no plausible reason why this basic analysis cannot be done in 24 hours. The FDA and external scientists have a simple task: confirm or reject the review already conducted by the trial's independent data safety monitoring board before FDA submission.
Let me be clear: The agency should not cut any corners in its review process, just cut out the sitting-around time. FDA insiders say the agency and its approximately 17,000 employees were dark for the four-day Thanksgiving holiday, including those working on the vaccine approval. It's time the FDA adopts a sense of urgency. We've had Operation Warp Speed in developing vaccines but Operation Turtle Speed in reviewing the results..."
https://thedispatch.com/p/fda-career-staff-are-delaying-the
- some replies -
Zaran
thank you, sorry state we are in
m
@Bridge for future reference I would just have someone focus on the most efficacious of the two which is RLF-100, right? I don't known if leronlimab is putting out numbers that are overall better than Aviptadil.
Bridge
I tweeted to Dr. Makary, responding to an earlier tweet of his. I know it's probably useless, and after all what could he do? But I find myself sending out a tweet every few days to someone who may be able to raise these concerns. Maybe better than just watching this nightmarish delay, which makes so little sense.
Read your article re FDA vaccine delay. Same with COVID TREATMENTS like #Leronlimab and #Aviptadil
- In trials since April/May
- MOA against COVID is known
- Qualify for EUA: are SAFE and without doubt "may be" effective
- FDA is taking so long while so many die
- Can you help?
m
Dr. Marty should have focused on RLF-100 and it's slow progress because it has a known safety profile whereas vaccines are not as well known. Pushing out RLF-100 in the 10's of millions this December would have done more than the vaccines will. I could be wrong but would love to learn why.
Bridge
Thanks for posting. What an indictment! And that's just the vaccines. We all knew it didn't make sense that viable treatments like RLF-100 and leronlimab are still sitting on the shelf.
What the hell is going on? I don't think it can be corruption like big pharma money. No half-way normal person would allow tens of thousands of deaths for money. It must be some combination of things like human complacency and stupidity. It's hard to witness this nightmare.
crymeariver
They should focus on saving dying people instead of vaccinating healthy people.
frenchman
@BigGator There doesn't seem to be a sense of urgency - the question is why?

(0)

(0)
---
$MJ