$GTCH The invention relates to the field of integr


Post# of 410
Posted On: 12/04/2020 6:14:02 AM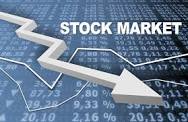 $GTCH The invention relates to the field of integrated circuit (IC) silicon structure, and more particularly to multi-dimensional, multi-planar microchips. This patent covers GBT's futuristic integrated circuit technology which introduces new methods for microchip's manufacturing. The concept presents a new die structure and orientation. The Company believes that the new methods are efficient for all manufacturing nodes and especially for deep nanometer ranges. The technology enables the manufacturing of more transistors on a silicon wafer in order to place more circuits/features on a die. The new manufacturing architecture enables larger designs within smaller areas and significantly increases the silicon yield. The invention supports analog, RF, digital, MIXED and MEMS designs. We believe that it has the potential to revolutionize integrated circuits manufacturing and packaging, enabling huge chips on affordable silicon areas. It may be especially significant when it comes to heavily area-dependent ICs, for example memory chips, MEMS (Micro-Electro-Mechanical Systems) and micro solar cells.
https://www.nasdaq.com/press-release/gbts-pat...tegrated-0

(0)

(0)
---
Consider all my posts my opinion and not advice to buy or sell anything. I post on stocks I own or am considering owning. Do your own DD!