VistaGen Therapeutics Inc. (NASDAQ: VTGN) Announce


Post# of 80
Posted On: 11/30/2020 4:03:40 PM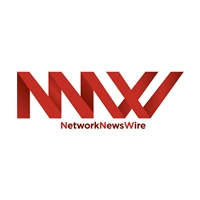 VistaGen Therapeutics Inc. (NASDAQ: VTGN) Announces Positive Preclinical Data for Potential Anxiety Treatment
- VTGN CEO "even more excited about PH94B's potential to change lives without the risky side effects and safety concerns of benzos"
- Study results suggest PH94B's mechanism of action may not have benzodiazepine-like side effects, such as sedation, cognitive impairment or abuse liability
- Company making significant progress in preparing PH94B for launch of pivotal Phase 3 study for acute treatment of anxiety in adults with social anxiety disorder
VistaGen Therapeutics (NASDAQ: VTGN) has reported new preclinical findings differentiating the mechanism of action of PH94B from that of benzodiazepines (https://nnw.fm/1rXwV). PH94B is an intranasal neuroactive steroid VistaGen is preparing for Phase 3 development as a potential acute rapid-onset treatment of anxiety in adults with social anxiety disorder. As a solution to anxiety notably lacking the notorious side effects of traditional medications, the formulation could be a game-changer to the world of mental health.
"We are very pleased with the results of these studies that suggest PH94B's mechanism of action may not have benzodiazepine-like side effects, such as sedation and cognitive impairment, or abuse liability," said VistaGen CEO Shawn K. Singh. "While benzodiazepines provide relief for many Americans struggling with anxiety, the extremely risky safety profile does not lend itself to long-term use. The mechanism of action contributes to the safety profile."
VistaGen, a biopharmaceutical company developing new generation medicines for anxiety, depression and other central nervous system ("CNS") disorders, reported that new in vitro electrophysiology data demonstrating that PH94B's mechanism of action does not involve direct activation of GABA-A receptors. That is in direct contrast to the mechanism of action of benzodiazepines (benzos), which act as direct positive modulators of GABA-A receptors.
"As we have seen in Phase 2 clinical studies, while PH94B is able to produce rapid-onset benzo-like, anti-anxiety effects, this study demonstrates that PH94B does not have a benzo-like mechanism of action," noted Singh. "As we approach Phase 3 development of PH94B, especially given the FDA's recent public announcement about safety concerns associated with benzo use, these new data make us even more excited about PH94B's potential to change lives without the risky side effects and safety concerns of benzos."
In additional news, VistaGen also provided business updates and released its financial results for the fiscal 2021 second quarter ended September 30, 2020 (https://nnw.fm/FchMK). Key highlights for the company included a positive FDA meeting that outlined the pathway to a key PH94B Phase 3 study beginning recruitment Q2 2021, along with news that the company had received more than $17.5 million in net proceeds from a public offering of common stock and a PH94B upfront license payment. The company also noted positive new data had been gathered from its second preclinical study of AV-101 in combination with probenecid.
"We see a significant rise in mental health concerns as the global COVID-19 pandemic continues to impact the daily lives of millions of individuals," observed Singh. "We are committed to developing innovative therapies that provide relief to those suffering from anxiety and depression, and we are working diligently towards that goal.
"We are making significant progress in preparing PH94B for launch of a pivotal Phase 3 study for acute treatment of anxiety in adults with social anxiety disorder in the second quarter of 2021," he continued. "After reaching consensus with the FDA on the key components of the study design, it will be very similar to the statistically significant Phase 2 study of PH94B in social anxiety disorder. We are also working with the FDA to finalize details for our Phase 2A study of PH94B in adjustment disorder, which we are planning to initiate in early 2021."
VistaGen is a clinical-stage biopharmaceutical company developing new generation medicines for anxiety, depression and other CNS disorders where the current standard of care is inadequate, resulting in high unmet need. Each of VistaGen's three drug candidates has a differentiated mechanism of action, an exceptional safety profile in all studies to date and therapeutic potential in multiple CNS markets.
For more information, visit the company's website at www.VistaGen.com.
Please see full disclaimers on the NetworkNewsWire website applicable to all content provided by NNW, wherever published or re-published:
http://NNW.fm/Disclaimer

(0)

(0)
VistaGen Therapeutics, Inc. (VTGN) Stock Research Links



---