Key Points From 2020 Q3 : -----------------------


Post# of 3804
Posted On: 11/22/2020 5:44:01 PM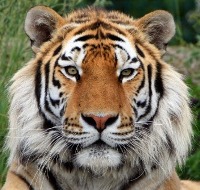 Key Points From 2020 Q3 [status quo confirmed & updated items only]:

---

GoFarmHemp Division:

2019 Hemp Crop:

- 60% of the 2019 crop hemp flower/biomass now processed into high quality winterized crude oil.

- Remaining 40% of the 2019 crop will be converted into crude oil at Mason Jar Organics.

- The company does not expect revenues to be generated from the 2019 hemp crop harvest until late Q4 2020 [no change].

2020 Hemp Crop:

- Beaver Dam, WI: 3,000 CBG plants - of which 25% are auto flower variety.

- Fon du Lac, WI: 8,200 CBD clones.

- By early-November,10,000 of these plants - both CBD and CBG - had been successfully harvested so far from both locations (out of a total of 11,200).

---

Reminder: The delays in monetization of the 2019 hemp crop were primarily due to having to wait for the delivery of key processing equipment for Mason Jar Organics from China with shipments being severely delayed due to COVID-19 restrictions [reconfirmed].

---

Since the 2020 Q3, $EVSV has stepped up its equity position in Mason Jar Organics to just under 20% - making it now the second largest stake holder.

---

2020 Q4 Processing Plan [now decided]:

- The CBG into smokable flower.

- The CBD into crude oil - to then be converted into THC-free oil for sale.

- Expect about 50% of this oil will be produced by end- 2020 and remainder in 2021 Q1.

---
The GoFarmHemp Division applied for and received $149,000 in SBA repayable loans during 2020 Q3.
---
---

Pest Control Division:

- Clear evidence of revenue decrease in Q2 and Q3 - compared to the same Qs in 2019 - due to the underlying issues concerning the COVID-19 Pandemic.

- Homeowners and the Government "putting off" non-mandatory or optional items until later.

- Pest and termite services also represent discretionary expenditures of residential customers.

- If consumers restrict their discretionary spending, the Company may suffer a decline in revenues.

- In addition, COVID-19 stay at home policy in Tampa Bay is currently affecting residential revenue and will do for the foreseeable future.

- $EVSV has applied for and yet to receive PPP funding or small business loan assistance for the Pest Control Division at this time.



(0)

(0)
Enviro-Serv, Inc. (EVSV) Stock Research Links



---
"Per Ardua Ad Astra" - "Through Adversity To The Stars"

A very apposite motto for those who trade successfully in the OTC market..

All posts are my opinion - trade at your own risk.