RVVTF .164 PHASE 3 COVID-19 PLAY...EXPECTING FDA A


Post# of 87474
Posted On: 11/21/2020 1:05:55 PM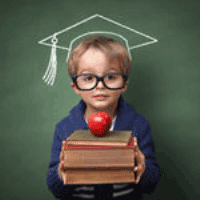 RVVTF .164 PHASE 3 COVID-19 PLAY...EXPECTING FDA APPROVAL VERY SOON AS THERAPEUTIC. RVVTF WAS FAST TRACKED TO PHASE 3 TRIALS BY FDA. THEIR DRUG BUCILLAMINE HAS BEEN USED IN ASIA FOR DECADES FOR INFLAMMATION OF ORGANS. SAFETY ISSUE IS WHAT GOT US FAST TRACKED!

Fast track is a process designed to facilitate the development, and expedite the review of drugs to treat serious conditions and fill an unmet medical need. The purpose is to get important new drugs to the patient earlier. Fast Track addresses a broad range of serious conditions.

A drug that receives Fast Track designation is eligible for some or all of the following:

More frequent meetings with FDA to discuss the drug's development plan and ensure collection of appropriate data needed to support drug approval

More frequent written communication from FDA about such things as the design of the proposed clinical trials and use of biomarkers

Eligibility for Accelerated Approval and Priority Review, if relevant criteria are met

Rolling Review, which means that a drug company can submit completed sections of its Biologic License Application (BLA) or New Drug Application (NDA) for review by FDA, rather than waiting until every section of the NDA is completed before the entire application can be reviewed. BLA or NDA review usually does not begin until the drug company has submitted the entire application to the FDA

PB AND I BOTH HAVE A TARGET OF $20. IN TIME AND WITH APPROVAL FROM FDA. ALL HINGES ON FDA APPROVAL. I SUSPECT PPS WILL MOVE UP PRIOR TO APPROVAL. THERAPEUTIC FOR COVID-19 IS GOING TO BE A BIG DEAL.


(0)

(0)
---