$SHVLF The San Martin project is located 50 km eas


Post# of 962
Posted On: 11/20/2020 6:28:38 AM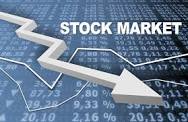 $SHVLF The San Martin project is located 50 km east of the City of Querétaro in Querétaro State, and about 250km northwest of Mexico City. The city of Queretaro boasts a population of over 1 million people and is one of the safest states in Mexico. Major companies such as Bombardier Aerospace, Safran, Eurocopter, and Canada's Héroux-Dvetek all have operations in Queretaro.

In 1982, the area of San Martin was declared a National Reserve; however, by 1986, Luismin (previous owner) had reached an agreement to conduct exploration/exploitation in the area. Mining began in 1993 at 300 tpd and the production increased on a yearly basis to the present rate of 747 tpd with the capacity of 900 tpd.



(0)

(0)
---
Consider all my posts my opinion and not advice to buy or sell anything. I post on stocks I own or am considering owning. Do your own DD!