Research Shows That Healthy Sleep Patterns Decreas


Post# of 158
Posted On: 11/20/2020 2:04:05 AM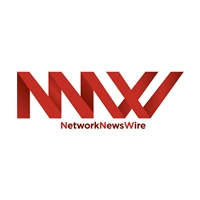 Research Shows That Healthy Sleep Patterns Decrease Heart Failure Risk
According to new research that was reported in "Circulation," the American Heart Association journal, adults who had healthy sleeping patterns had a lower risk of heart failure. This was in comparison to grown-ups who had unhealthy sleep patterns.
Healthy sleeping patterns are characterized by waking up in the morning, sleeping seven to eight hours every day and having no excessive daytime sleepiness, snoring or frequent insomnia. Emerging evidence shows that sleep problems may have a hand in heart failure development. Heart failure affects over 26 million individuals globally.
The observational study looked into the relationship between heart failure and healthy sleep patterns. It included the data on 408,802 Biobank participants from the UK, who were aged between 37 and 73 at the time of recruitment, which was between 2006 and 2010. The prevalence of heart failure was collected until April 1, 2019. Researchers documented 5,221 heart failure cases during a follow up of 10 years.
Researchers examined overall sleep patterns and sleep quality. Measures of sleep quality included snoring, insomnia, sleep duration and other features related to sleep, such as whether a participant had any daytime sleepiness or if they were a night owl or an early bird. The professor of epidemiology and the corresponding author of the study, Lu Qi, stated that the team had developed a healthy sleep score based off of the scoring of these five sleep behaviors.
Qi, who is also the director at Tulane University's Obesity Research Center in New Orleans, added that the study results emphasized the importance of improving overall sleep patterns as a way to prevent heart failure.
In the study, sleep duration was defined in three categories: 9 hours or more daily (prolonged), seven to eight hours daily(recommended) and less than seven hours daily (short). After the researchers adjusted for genetic variations, medication use, hypertension, diabetes and other covariates, they discovered that the participants with very healthy sleep patterns had a 42% lower risk of heart failure as compared to those who had unhealthy sleep patterns.
They also discovered that the risk of heart failure was independently linked and was 34% lesser in participants who reported no daytime sleepiness, 17% lesser in participants who didn't have frequent insomnia, 12% lesser in individuals who slept for the recommended time frame and 8% lesser in participants who were early risers.
Sleep behaviors by the participants were self-reported with researchers noting that other unknown or unmeasured adjustments may have influenced the study's findings.
Lots of companies are investing heavily in helping people to adjust their behaviors so that serious or chronic health conditions can be managed effectively. One of those firms is DarioHealth Corp. (NASDAQ: DRIO). The company provides smartphone-based, chronic, disease-management software to make it possible for better disease management.
Please see full terms of use and disclaimers on the BioMedWire website applicable to all content provided by BMW, wherever published or re-published:
http://BMW.fm/Disclaimer

(0)

(0)
DarioHealth Corp. (DRIO) Stock Research Links



---