Euro Sun Mining Part 1 of 4 - The Story Of Bulding


Post# of 7196
Posted On: 11/19/2020 3:12:24 PM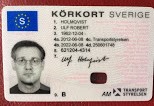 Euro Sun Mining Part 1 of 4 - The Story Of Bulding a Mine.
(TSX:ESM | OTCQB:CPNFF) London stock exchange Q2 2021
Euro Sun Mining
THERE ARE NO TWO WAYS ABOUT IT; GOLD IS BOOMING.
The ultimate safe-haven asset has shot up almost 30% over the last 12 months and recently crossed $1,800 an ounce ("/oz") for the first time since 2011.
This already puts the precious metal among this year's top performers.
Still, many analysts expect the bull run to continue well into the future – some even see the precious metal passing through $5,000/oz!
Institutional investors are now on the hunt for the highest-quality gold developers likely to prosper the most in these conditions.
After all, if history has taught us anything, it's that we are likely approaching an intense phase of gold market M&A activity, as cashed-up gold miners look for ways to boost their reserves.
Against this backdrop, one stock that has just captured incredible institutional backing is Euro Sun Mining (TSX:ESM | OTCQB:CPNFF).
This Canadian gold developer has attracted more than $20 million of smart money in the last three months alone to accelerate advancement of its 100%-owned Rovina Valley gold and copper project in Romania.
With few milestones remaining before this 10-million-ounce monster can enter the construction phase, a re-rate of Euro Sun's current C$53.2 million market cap could very well be on the cards.
EURO SUN – WINNING WORLD-CLASS SUPPORT
Back in May, Euro Sun announced the launch of a C$12 million bought deal public offering underwritten by mining legend Sprott Capital Partners.
For those who don't know, a "bought deal" is a securities offering where the underwriter commits to buying the value of the entire offering from its client.
In other words – it ensured that Euro Sun would raise its intended amount in full and represented a strong vote of confidence from Sprott.
Sprott's instincts were vindicated twice over when Euro Sun quickly upsized the placement to C$20 million in response to market demand before eventually raising a total of C$22.3 million.
Among those who took part was long-term investor Ruffer LLP – among the UK's biggest investment companies, with some $19 billion of client assets under management.
Having doubled down on its support for Euro Sun, Ruffer today sits as the company's largest investor with a 9% stake.
Joining Ruffer in the raise was world-leading asset manager Franklin Templeton, which took a new 8% position in Euro Sun through its $331 million Franklin Gold fund.
Meanwhile, ASA Gold and Precious Metals – one of the world's oldest metals and mining-focused investment management firms – also entered the fray, taking a 7% position.
With Euro Sun continuing to enjoy support from the likes of BNP Paribas' Ixios Gold fund (2%) and Hong Kong's APAC Resources (2%) the institutional presence across its shareholder base is truly remarkable.
After all, these are long-term investors – not only is there an opportunity for them to add to their stakes, but also their involvement and interest places Euro Sun on the radar of yet more professional investors.
Euro Sun is not just winning institutional support either – it's courting some of the industry's top management figures.
In June, it added Peter Vukanavich and Paul Perrow to its board of directors.
Over a 30-year career, Vukanavich sat as president and chief executive of both Genworth Financial Canada/GE Capital Mortgage Insurance Canada and CFF Bank (now Home Bank).
Perrow, meanwhile, was senior vice president, director of sales and marketing with CI Investments and currently sits on the board of CI Financial – one of Canada's largest investment management firm by assets under management.
reverse time -
https://www.barchart.com/stocks/quotes/ESM.TO/overview
Read More:
https://investorshangout.com/post/view?id=595...z6eGztvdsE

(0)

(0)
---
Robert