Update: "Just wanted to follow up and remind share


Post# of 660
Posted On: 11/19/2020 1:18:05 PM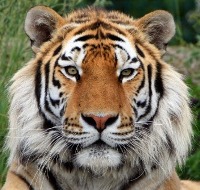 Update: "Just wanted to follow up and remind shareholders that we did not forget about this company, we are about to post and get caught up here as well. Some of my service providers and consultants helped us finish PBHG filings, and
now we can fast track SUTI.
Unofficially, (since I'm not an analysts nor a financial advisor, so this is just my opinion), I was told by several advisors and consultants that our
market cap looks more appealing and healthier
than that of PBHG, and
considering a much smaller OS ,
they opined that we should look healthy and do very well.
Please don't consider this an advise, nor a promise. I was simply trying to condense and combine so many requests from our shareholders who wanted me to "opine" as to the PPS performance possibilities. So I just repeated "general" opinions and consensus from others."
https://www.facebook.com/1804871763115945/pos...362737942/

(0)

(0)
SUTIMCo International, Inc. (SUTI) Stock Research Links



---
"Per Ardua Ad Astra" - "Through Adversity To The Stars"

A very apposite motto for those who trade successfully in the OTC market..

All posts are my opinion - trade at your own risk.