$XALL Nov. 10, 2020 (GLOBE NEWSWIRE) -- via NewMed


Post# of 15733
Posted On: 11/19/2020 8:41:35 AM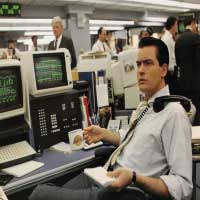 $XALL Nov. 10, 2020 (GLOBE NEWSWIRE) -- via NewMediaWire -- Xalles Holdings Inc. (OTC: XALL), a fintech holding company providing technology and financial services solutions, is announcing today that Argus Technology Partners, Inc. ("Argus"), a wholly owned subsidiary of Xalles Technology Inc., has executed a Master Reseller Agreement (MRA) with AMT-USC, LLC, which stands for American Made Technologies-United States Corporation ("AMT"), to provide quantum computing and biometric security solutions.

Argus plans to bring the AMT solutions to specific markets including banking and finance, healthcare, energy and government agencies. This agreement is expected to generate over $2 million in revenue to Argus within the first 12 months.

AMT-USC has been creating breakthrough solutions in advanced Multi Biometric ICAM, Quantum Application Emulation Software, Quantum Virtual Server Systems, Neural AI predictive software and High V Security Solutions, and becoming a provider of the National Defense Initiatives-2019 supplying Defense and Intel Agencies. AMT is working with DARPA, the FBI, and DISA in product development to support requests to present to DoD, Sandia Labs, DoE, QIE Quantum Alliance, NRC, NASA, NSA and other agencies.


(0)

(0)
---