$HIHI check out the news: Holiday Island, Arkansas


Post# of 7152
Posted On: 11/18/2020 1:14:57 PM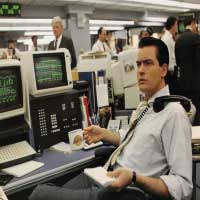 $HIHI check out the news: Holiday Island, Arkansas--(Newsfile Corp. - November 9, 2020) - Holiday Island Holdings, Inc. (OTC Pink: HIHI) - operating in the recreational and remote living real estate market - released the news today that it has entered into a Commercial Contract to buy a high yield Recreational Vehicle ("RV&quot

Park.
Negotiations are continuing to acquire directly, or in partnership with an investment, the planned purchase of a large (80 acre) RV and exotic animal park near the Dallas/Ft. Worth MetroPlex in Texas. The Company has signed the definitive purchase agreement, and it is now involved in performing inspection, due diligence, and seeking appropriate financing for the acquisition.
S. Gene Thompson - the Company's CEO - said: "assuming we do not find any major due diligence issues that we cannot resolve, we intend to continue pursuing acquisition financing so that we can schedule a December 2020 closing. We will keep you advised or our progress."
He also commented: "this park is suitable for extensive expansion after it is acquired, including an increase in RV rental spaces, the addition of RV rental units owned by HIHI, and the purchase for rent of cabins and tiny homes. We particularly like the Texas market due to its substantial and continuing growth, especially those areas that are within one to two hours from the five or six major demographic markets in the State."

(0)

(0)
---